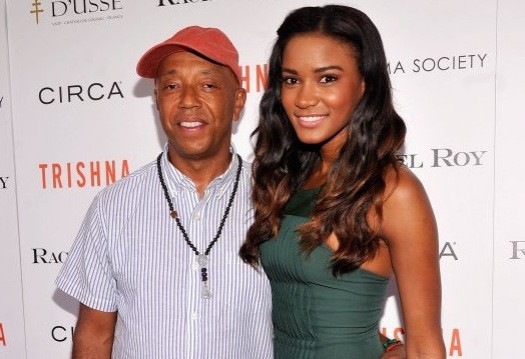 She charmed the world with her beauty but former Miss Universe star Leila Lopes has managed to get on the wrong side of Russell Simmons.
The 26-year-old has faced the wrath of the music mogul after she reportedly revealed to the press that he had brought her flowers.
Lopes, who dated Simmons briefly earlier this year, is said to have now embarked on a romance with Giant's player Osi Umenyiora.
Things reportedly turned sour after Simmons refused to make their "it's complicated" relationship more serious. She apparently leaked the information in a bid to get her new beau jealous.
Venting his anger on Twitter Simmons wrote: "Leila lopes @MissUniverse U need to stop, my flowers were to wish u well, not to make your boy jealous ? why put them on pg 6?
He later added: "I was out w[ith] my girl, sorry I missed ur party. Don't stir up sh.. Don't be publicity whore or push your boys buttons. Love you."
The Def Jam co-founder is unlikely to let the public spat get in the way of his celebrations.
It has been announced that he will be receive the Producers Guild of America's 2013 Visionary Award, for his contribution to television and music.
"Throughout his career, Russell has accomplished the kinds of things that only a true visionary can," PGA Awards chairmain Michael DeLuca said.
"He has seamlessly bridged the worlds of hip-hop music and filmed entertainment through poetry, comedy and music, offering viewers and music fans alike not just a reflection of themselves, but a hopeful glimpse of a world filled with art, joy and compassion."