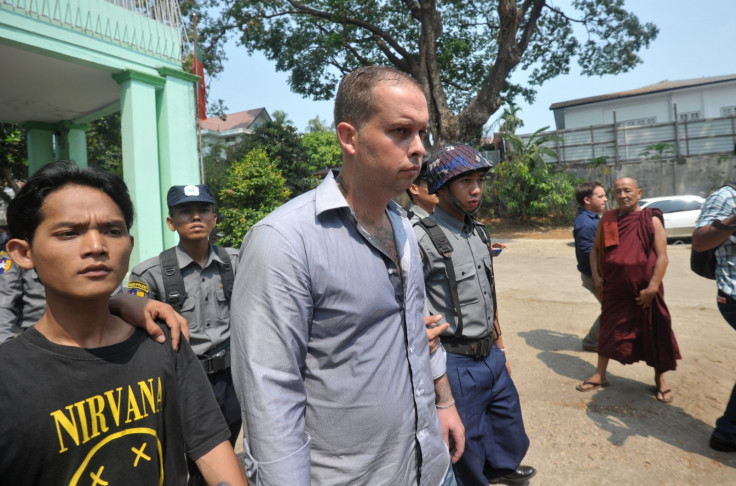 Rights group have decried a Myanmar court ruling sentencing a New Zealand bar manager and two locals to jail for running an online ad depicting Buddha wearing headphones.
Philip Blackwood, a 32-year-old from Wellington and his business associates Tun Thurein and Htut Ko Ko Lwin were handed a two-and-a-half-year prison sentence by a Yangon court over the psychedelic depiction of the deity they used to promote the V Gastro tapas and lounge bar.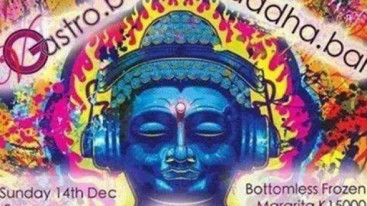 The image was deemed as offensive by judges in the predominantly Buddhist country that has witnessed heavy anti-Muslim violence in recent years.
Amnesty International denounced the ruling, which included two years of hard labour for insulting religion and six months in prison for disobeying an order from a public servant, as a "chilling indication of the growing climate of religious intolerance" in Myanmar.
"It is ludicrous that these three men have been jailed simply for posting an image online to promote a bar. They should be immediately and unconditionally released," said Rupert Abbott, the rights watchdog's research director for South East Asia and the Pacific.
"The shrinking space for religious freedom in Myanmar is deeply worrying, as is the growing influence of rhetoric by hard-line Buddhist nationalist groups. Authorities should do all they can to reverse this disturbing trend – not seek to inflame the situation further by pursuing cases like this".
The three were held in December despite having removed the online ad and issued an apology it sparked the anger of devote Buddhists.
Blackwood said he will appeal the verdict which was hailed by hard-line Buddhists, including some who gathered outside the court for the sentencing.
"The verdict is fair. This punishment will deter others from insulting Buddhism or other religions," said Paw Shwe, a member of a Buddhist organization.
Human Rights Watch said the ruling threatened freedom of expression in the country. "What this shows is freedom of expression is under greater threat than ever in Myanmar just as the country heads into a pivotal election year," said Phil Robertson, deputy Asia director of HRW.