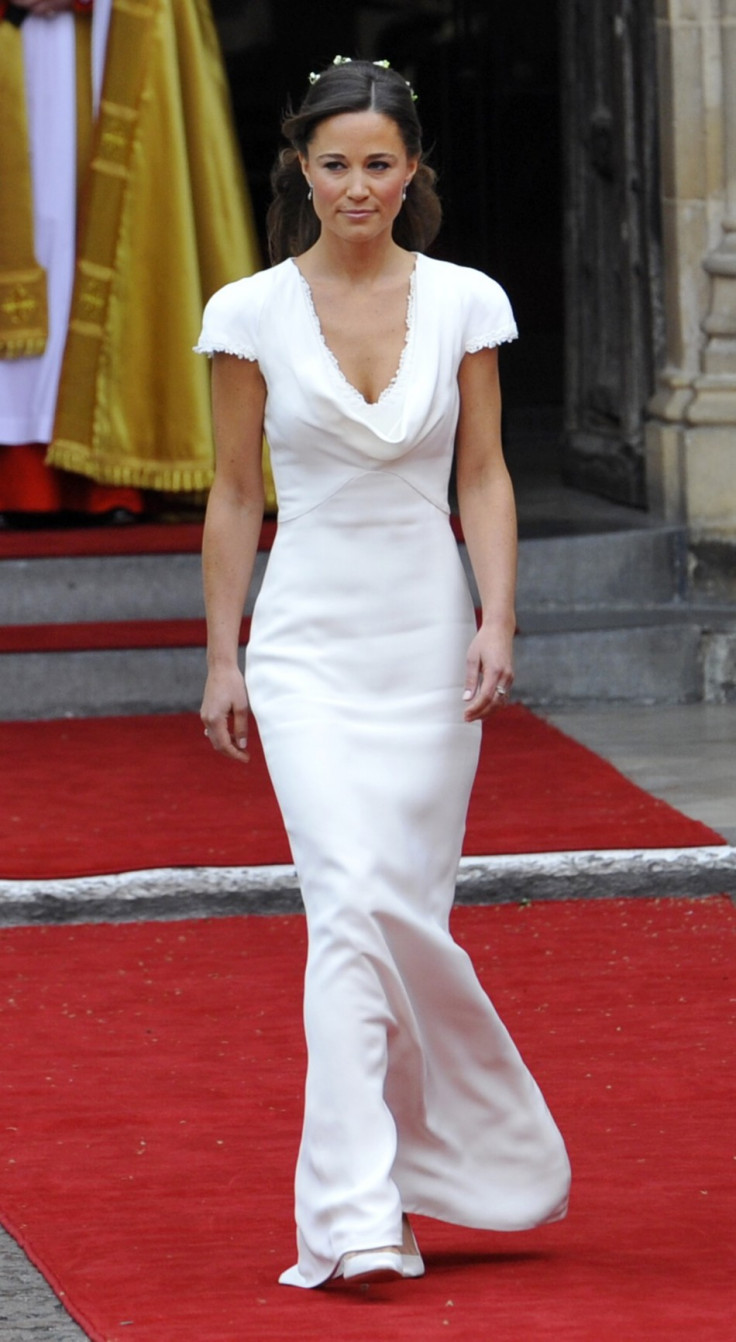 Pippa Middleton is back in the dating circle as she was spotted with a mystery man during the final of the ATP World Tour tennis tournament at the O2 in London on Sunday.
According to onlookers, the younger sister of the Duchess of Cambridge was seen smiling and exchanging mischievous grins throughout the match. Later, the pair were joined by a male friend for the match between Roger Federer and Jo-Wilfried Tsonga, the Daily Mail has reported.
Pippa split from her long-term boyfriend Alex Loudon recently.
On a different note, the professional party planner is also due to receive a £400,000 book deal on being the "perfect party hostess".
It is understood that the six-figure worth deal was offered by publisher Michael Joseph, an imprint of Penguin books, as they signed the celebrity last week.
Reports suggest that Pippa will launch her book late next autumn, in time for the Christmas market. But the launch won't clash with the Queen's Diamond Jubilee celebrations next summer, it is believed.
Rather than "cashing in on her royal connections," Pippa wants to focus and promote the book as the "guide to being the perfect party hostess" . The title will include recipes, anecdotes and details of how to throw a range of different types of events.
"She wanted to publish it next year, but it will be timed to come out after the Jubilee," a book industry insider has been quoted by the Telegraph as saying.
Pippa attained "celebrity status" with her bridesmaid appearance at the royal wedding in April this year.
After helping organise the royal wedding reception, the party hosting skills of versatile Pippa had prompted leading publishers including Harper Collins and Cornerstone, a branch of Random House, to express their interest to sign the 28-year-old beauty for a book deal.
Middleton has reportedly made her decision after touring several publishing houses . Her experience as a party planner at Table Talk, a London-based company, and her regular contributions to The Party Times, the online newsletter of her parents' Party Pieces firm, will definitely put Pippa at a position to write on the party subject.