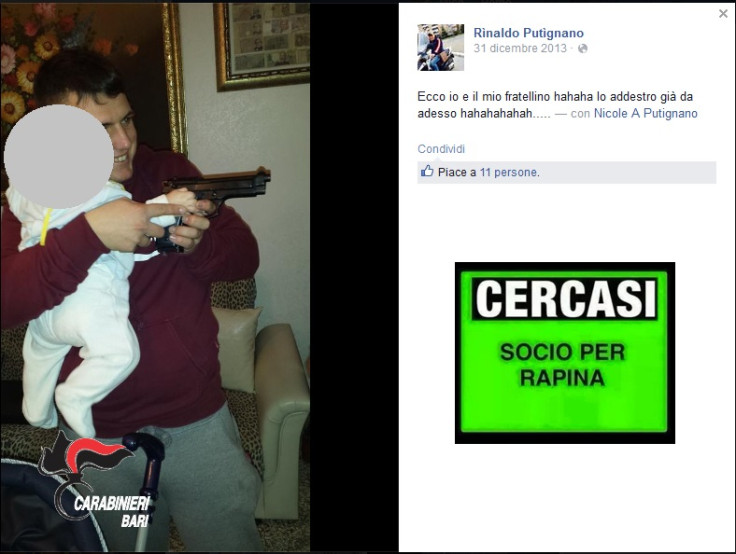 Italian detectives investigating a robber held after a shootout found he was responsible for other heists, as he had advertised for accomplices on Facebook.
Rinaldo Putignano, 21, was injured in a gunfight with security forces in March as he was attempting to flee from a discount supermarket in Bari.
After being arrested and identified, investigators examining his social media presence came across photos of him celebrating previous robberies with champagne and bragging about his shooting skills.
In one image he could be seen holding his baby brother while forcing his hand on a pointed gun, captioned "I'm already training him".
In another post on his Facebook account, which had very low privacy settings, Putignano published a "looking for accomplices" announcement.
Carabinieri police said thanks to the alleged criminal's reckless social media activity, they were able to charge him with another two supermarket robberies, as in some photos he was wearing the same clothing sported by the masked gunman caught on the stores' security camera footage
"Putignano robbed with the same casualness others made groceries," Carabinieri officials said.