After months of maintaining a wall of silence, music producer Naughty Boy has finally opened up about his fallout with singer Zayn Malik. The La La La hitmaker claims that "external influences" from the music industry were to blame for his feud with the former One Direction star.
The pair had been inseparable after Malik, 22, quit the boy band in March 2015 prompting Naughty Boy, real name Shahid Khan, to help the singer work on recording solo material. However, it all appeared to come to an abrupt end four months later in July when Malik tweeted: "@NaughtyBoyMusic you fat joke stop pretending we're friends no one knows you."
Although it was never revealed what caused Malik to send the tweet, it was suggested that the former 1D star believed the music video for his track No Type, featuring UK rap duo Krept & Konan, was leaked online by Naughty Boy, 30. Addressing the rumours, Naughty Boy told The Guardian: "I didn't leak it. Krept, who is on the tune with Zayn, Snapchatted it. No one put it on YouTube or nothing. I genuinely didn't leak the video. To be honest, it was a bit late to leak the video, the song was old by then, y'know?"
Krept & Konan, real names Casyo Johnson and Karl Wilson, spoke to the IBTimes UK in June 2015 about their collaboration with Malik and revealed they had filmed a music video. Konan said: "We've done a little cover with [Malik] and we shot a video but it just didn't end up coming out because it didn't get finished. After that we heard the news about [Malik quitting One Direction]. But it was a while before though, it was just a muck around thing. It wasn't really nothing too serious."
Krept added: "We was chilling with him and Naughty Boy in the studio the majority of the time, just catching jokes. We were just messing around one day and made the cover. I have a feeling the video will just get leaked somehow."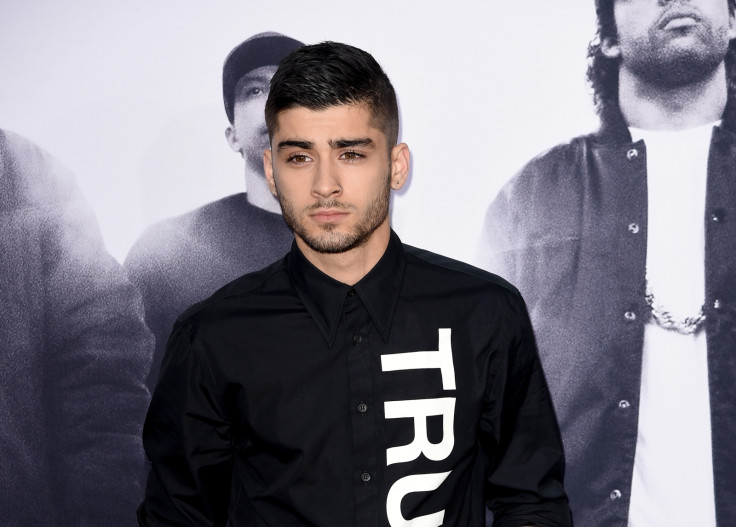 Naughty Boy, who has worked with the likes of Beyonce, Emeli Sande and Sam Smith, went on to explain that while he had a genuine friendship with the What Makes You Beautiful singer, the business nature of the music industry may have had some effect. The producer said: "You know what, the thing is, even when you become close with someone, you question everything as well.
"That this is a business, so the band splitting up and him leaving, it's an economy. Our friendship was genuine, 100%. But then you have other relationships with lawyers and labels etc. I don't think we actually fell out over the lack of friendship or trust, I think it was external influences." When asked if he is keen to reach out to Malik and bury the hatchet, Naughty Boy said the former boy band star should instead focus on releasing his solo music, stating: "I don't think now's the time [for a reconciliation]."