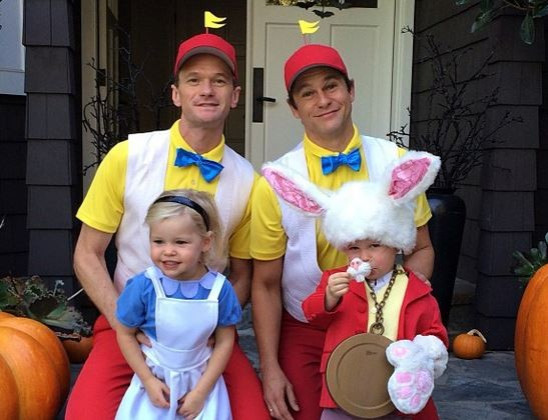 American actor Neil Patrick Harris and his fiance David Burtka and their three-year-old twins Harper and Gideon dressed up as Alice in Wonderland characters to a Halloween party at an elementary school in Studio City, California.
The How I Met Your Mother actor and Burtka wore matching Tweedledum and Tweedledee costumes while son Gideon dressed as the White Rabbit, and daughter Harper as Alice.
"Our costumes for the Halloween carnival at the kids' preschool yesterday. But 10/31 will be frighteningly different..! @DavidBurtka came up with both themes/costumes. He's amazing," he wrote on Instagram.
This is the third year in a row that the family dressed up as the characters in a movie. Last year, the celebrity couple went for The Wizard of Oz theme and Harris dressed as The Tin Man, Burtka as The Scarecrow, Harper as Dorothy and Gideon as The Cowardly Lion. In 2011, they went as characters from Peter Pan - Harris went as Captain Hook, Burtka as Peter Pan, Harper as Tinkerbell and Gideon went as Smee.
In other news, the four-time Tony Awards host will be starring in the Broadway show Hedwig and the Angry Inch. He will play Hedwig - an East German transgender singer who leads the fictional rock band.
"I am simultaneously ecstatic and terrified to be stepping into Hedwig's heels. It is truly a once-in-a-lifetime role and I can't wait to begin the journey," he said in a statement.
He also shared the poster for the Broadway production on his Twitter account.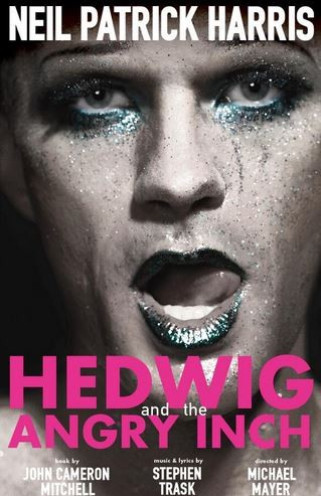 "Hedwig News! The first ad image was just released, and I get to debut it! Tickets go on sale soon... @HedwigOnBway," he tweeted.