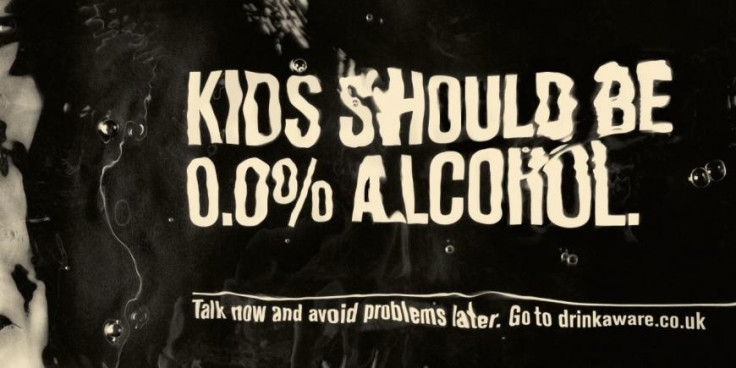 The NekNominate craze has reached a disturbing new level, with reports that it has now hit school playgrounds.
A boy of 10 from Calderdale, West Yorkshire, was filmed downing a sickening concoction of Nando's sauce, cream, mayonnaise and vodka after a dare.
The revolting concoction reportedly made the primary school child violently sick and he was forced to undergo medical treatment.
An education source said: "The boy's mother was in tears that her son would try such a thing. He was fine in the end, apart from feeling sick as a dog.
"Social media sites are full of this craze. There is such a loss of innocence these days and it is horrifying that kids in junior schools are urging each other to copy lethal games."
A shocked father from Halifax, whose 13-year-old child was being coerced into playing the "game", said: "Young kids are taking part in large numbers. They are under pressure to perform the stunts — and many are buckling. It is rife. It won't be long before a child or teenager at school dies from being NekNominated."
Michelle Foster, CEO of The Basement Recovery Project, a Halifax-based organisation that helps adults affected by drug and alcohol addiction said that it was known that youngsters in the area were taking part in NekNominate.
"It has gone on in my son's school, so I've been involved in what's going on there," she said. "The problem is that teachers themselves are doing it.
"How are you supposed to be telling kids it's wrong if they can see you doing it on Facebook?"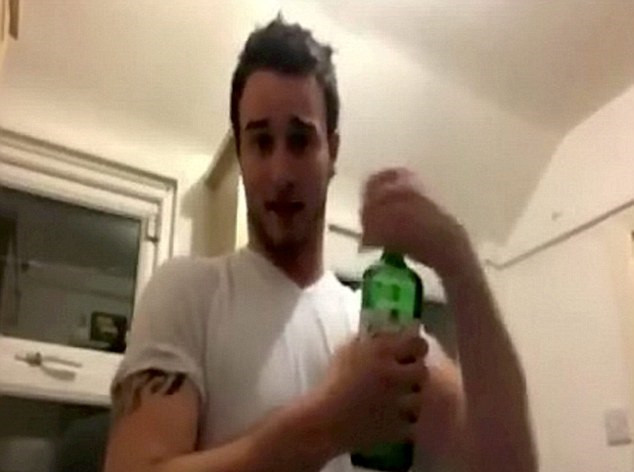 The case of the primary school boy comes as The Local Government Association (LGA), which represents almost 400 councils in England and Wales has called upon Twitter and Facebook to take immediate action and publish prominent warnings of the dangers of the social media craze.
Katie Hall, chair of the LGA's community wellbeing board, said: "This is an utterly reckless and totally irresponsible craze which has tragically claimed lives. More should be done to highlight the dangers and persuade people not to participate.
"We believe social media operators have a responsibility to provide health warnings to user groups and individuals.
"The LGA is looking for these corporations to show leadership - and not ignore what is happening on their sites.
"We are urging Facebook and Twitter executives to sit down with us and discuss a way forward which tackles this issue head-on."
The LGA said local councils are taking direct action to combat the growing trend. Boston Borough Council in Lincolnshire is encouraging individuals who are nominated in the drinking game to report the incident to their community safety team.
Sevenoaks District Council in Kent is launching an internet safety campaign on Neknominate, while Worcestershire County Council has called for people not to join in.
Head teachers across the country are reading out warnings in assemblies and displaying them on notice boards in schools in an effort to discourage children from taking part.
The industry-funded charity Drinkaware called on parents to take a tough stance against the game over fears that young teenagers are under pressure to take part.
Elaine Hindal, Chief Executive at alcohol education charity Drinkaware, said:"I'm sure we can all remember feeling invincible as a child and keen not be left out of the crowd, but as parents, we know the real danger of a trend which encourages young people to take unnecessary risks and to put pressure on their friends to do the same.
"Parents have more influence than they think. We want to protect our children from the pressure to drink alcohol underage and can play a vital role in doing so by giving them the confidence to say no. It's never too early to talk to your children about the risks of drinking underage and to remind them that if they choose not to drink they will not be alone."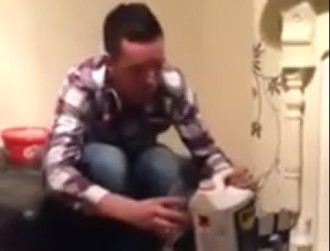 NekNominate involves people filming themselves downing dangerous cocktails of alcohol, nominating someone to continue the game, and posting the video on social media sites.
Five deaths have been attributed to the craze — Stephen Brooks, 29, from Cardiff; Isaac Richardson, 20, from Woolwich, south-east London; Jonny Byrne, 19, and Ross Cummings, 22, both from Ireland; and Bradley Eames, 20, from Nottingham.
Lawyers have warned that those who dare friends to take part could face legal action.