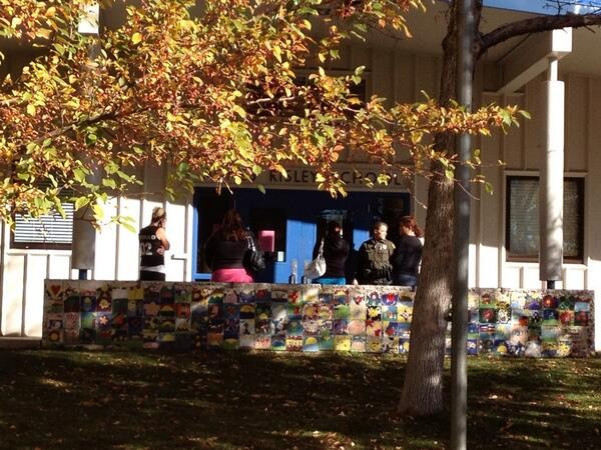 Two people including a gunman have been killed and two seriously injured in a shooting at a middle school in Nevada.
The shooting occurred in the morning at Sparks Middle School in the US state of Nevada.
Washoe County School District Police have not identified the dead but said that the suspect was "down".
The school confirmed on its Twitter account that the code red at Sparks Middle School had been lifted.
Angela Rambo, spokeswoman for Renown Regional Hospital, confirmed that staff were treating two boys who were injured in the shooting.
The school, as well as nearby Agnes Risley Elementary School, were both evacuated following the shooting.
Reno deputy police chief Tom Robinson told parents at a press conference to "rest assured [that] the schools are safe. The rest of the city is safe."
The governor of Nevada, Brian Sandoval said he was "deeply saddened" by the shooting.
Nevada senator Harry Reid added: "My condolences go out to the victims' families and my thoughts are with the teachers, administrators, parents and students at Sparks Middle School who have experienced a traumatic morning.
"No words of condolence could possibly ease the pain, but I hope it is some small comfort that Nevada mourns with them."
Sparks is on the outskirts of the city of Reno.