Apple has filed a patent for a smart pencil that would let users draw on any surface to have the image appear on screen.
The patent was filed in July 2016 and made public earlier this year. Spotted by Techtastic, the stylus would work independently of a touchscreen and be able to convey inputs wirelessly to a Mac. A receiver would plug into a USB-C port on the laptop or desktop computer, allowing users to draw on any flat surface available.
The smart stylus would use a touch-sensitive surface along with motion sensors and potentially even a camera to track drawings. The patent reveals the smart pencil might even be capable of drawing objects in 3D.
Apple does already have its "Pencil", however it is limited to working only with the iPad Pro variants. It can sense pressure and the angle of someone drawing but is essentially obsolete on any older iPad model. The Apple Pencil for iPad Pro sells for £99 in the UK.
The new patent would also allow Apple's computers - which do not have a touchscreen - to have some form of touch-based input beyond the trackpad.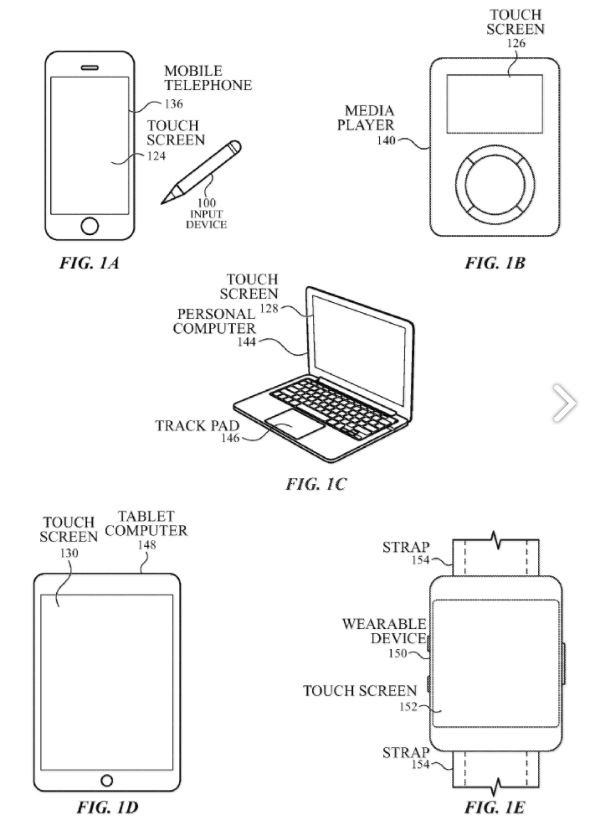 What is really interesting about the patent is the accompanying drawings. One of them shows the new smart pencil next to an iPhone, laptop and iPad as well as an early iPod model. Given Apple killed off the iPod (minus the iPod Touch) in 2017, it would seem unlikely compatibility would ever reach the now defunct technology.
Patents do not always guarantee a new product but a new smart pencil would be a huge appeal for anyone creating on a MacBook. Apple has been pushing ads about the iPad Pro replacing your computer - "What's a computer?" - so it remains to be seen if it would have to backtrack on this premise.