New Microsoft smartphone patent gives hope for a Surface Phone
The handset sports a port that some speculate could house Microsoft's Surface Pen.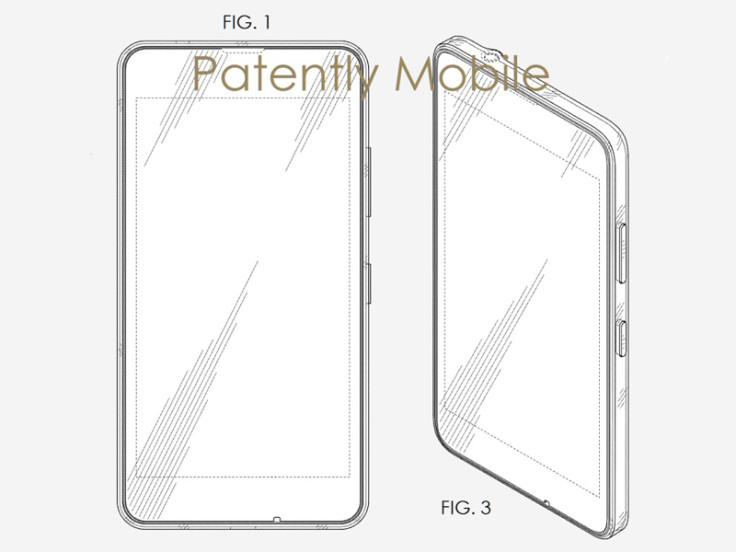 Microsoft fans have once again been whipped into a frenzy over the possibility of a Surface Phone after spotting a new patent showing what a Surface-branded Windows handset might look like. The company has won an application for a Lumia-esque smartphone complete with what could be a slot for Microsoft's Surface Pen stylus.
The patent, discovered by Patently Mobile, shows a handset with no physical home button, side-mounted power and volume buttons, a rear-facing camera and a bottom-mounted USB-C port for charging. There's a chance that the circular port at the top of the device is actually a headphone socket, but if it is indeed a Surface Pen port, Microsoft's new device would join the growing list of manufacturers ditching the 3.5mm headphone jack in favour of USB-C or otherwise wireless headphones.
The patent is scant on details regarding the branding or construction of the handset. Indeed, there's no indication that device depicted is the fabled Surface Phone at all, or even whether Microsoft is working on said device. That said, we do know that Microsoft is working on a phone, and one that's designed to be "the ultimate mobile device". Microsoft CEO Satya Nadella told reporters as much in November, when he stressed that the company was down but not out of the smartphone game.
It would make sense for such a device to fall under the Surface branding as it would then be able to sit alongside the new Surface Book and Surface Studio devices, both of which, alongside the HoloLens, signal a promising new chapter in Microsoft's device-making businesses.
The addition of a stylus would also be in-keeping with Microsoft's Surface range, and could make the device a formidable competitor to phablets like those in Samsung's Galaxy Note range. Additionally, the extra input tool would ensure users could get the most of out what the full-fat version of Windows 10 affords.
Patent filings are prone to change, meaning the end-product, if there is one, may look radically different to that shown here. Even so, we'll be keeping a close eye on Microsoft from here on in and with any luck, more details on its smartphone plans will surface in the not-too-distant future.
© Copyright IBTimes 2023. All rights reserved.