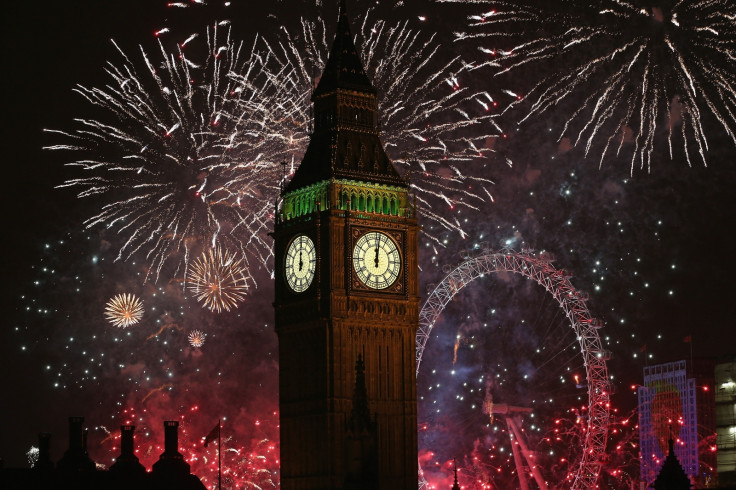 Firework displays up and down the country will see hundreds of thousands of people gather to welcome in the New Year tonight, and for those wanting to capture the moment here are a few tips to get the most out of your smartphone's camera.
Turn the flash off
It's dark outside and your flash will not change that when taking photos from so far away, so turn it off to prevent it from bouncing back off a nearby object and ruining your photos.
Use a tripod
But remember, because you can't rely on the flash to keep shutter speeds high, you'll need to keep your phone very still for each photo. Your best bet it to take a tripod, preferably one which can grip to a nearby fence railing or tree branch. Failing that, find something to lean against.
Optical image stabilisation
Some phones, like the iPhone 6 Plus and Samsung Galaxy Note 4, have optical image stabilisation (OIS), which keeps the lens more stable, meaning the shutter can be kept open for longer, thus capturing more light and producing better nighttime photos. It's the perfect tool for shooting fireworks and will help to pick out less well-lit parts of the scene, like buildings, and not just the explosions themselves. Phones equipped with OIS use it automatically, so all you need to do is press the shutter button.
Use AE/AF lock
A long press of the screen on iOS and the regular Android camera app locks the exposure and focus into place. Get the shot framed how you want it, lock the exposure and focus when a firework explodes, then the next photos you take will hopefully let in just the right amount of right and be focused correctly every time. This also prevents the camera trying to refocus when each firework appears.
Don't zoom
Zooming on smartphone cameras always lowers the quality. You are much better off cropping the photo after it has been taken. And on that note, shoot at the highest resolution you can, which gives you more space to crop without lowering the quality too much.
Avoid third party apps
Third party apps might offer all kinds of filters and shooting modes, but they're usually slower to react than the camera app your phone came with. Speed – and not a fancy filter – is of the essence when shooting fireworks, so stick with the basic app: you can always jazz the photo up in Instagram later.
Screenshoot a video instead
Even with a fast app, taking a photo at exactly the right moment can be tricky, so you could always try screen grabbing a video instead. Most phones now record full HD video, so stills taken from them often look as good as individual photos. Plus this way you won't fill your camera roll with dozens of missed shots.