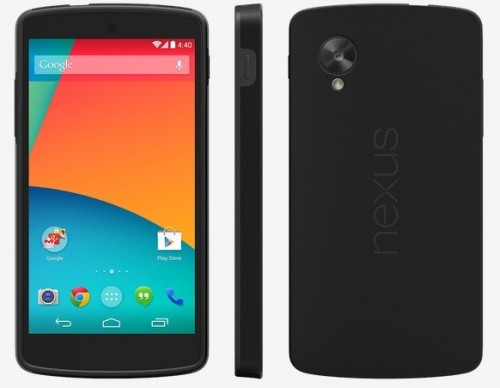 It's no secret that Google has always been proud of the Nexus 5, a smartphone that it came out with in collaboration with LG. Now, after a short sabbatical, it is finally back on the Nexus webpage, proudly placed next to the new Nexus 6 and Nexus 9 devices.
For those of you who aren't keen on the extra-large Nexus 6 and want a smaller smartphone, the Nexus 5 is an excellent choice, and it packs all the wonderful Android L goodness that Google has to offer.
The Nexus 5 has returned in Black, White and Red, and is available in both original memory options, 16 GB and 32 GB. However, those of you expecting a price cut will be left disappointed, as it still retails at $399 for the 32 GB and $349 for the 16 GB models.
Those of you in pursuit of an Android L 5.0 experience should note that it will be immediately available for Nexus 5 on release. It is also worth noting that the smartphone has received a slight bump in battery life via Project Volta, which adds around 30% more juice, according to PhoneArena.
Earlier today, we spoke about four amazing Android L features that iOS 8 doesn't have yet. They include advanced photography features, the ability to shoot in RAW, the ability to share devices via guest accounts and much more.