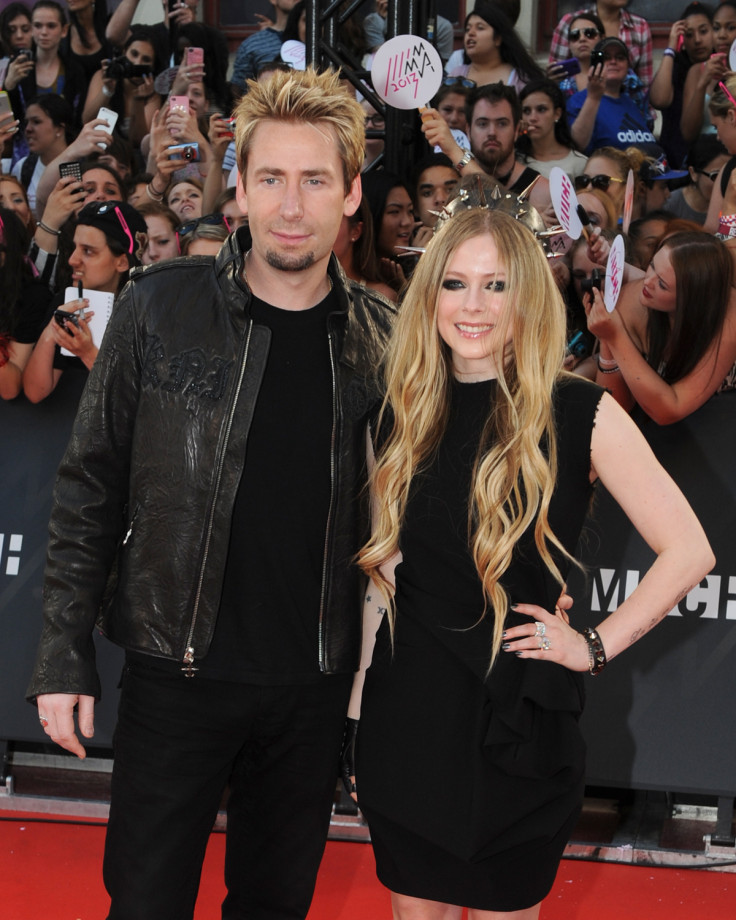 Canadian-French singer Avril Lavigne and Canadian rock band Nickelback's lead singer Chad Kroeger have separated after two years of marriage. The What The Hell singer announced the couple's separation on her personal Instagram account, along with an image of the two during happier times.
"It is with heavy heart that Chad and I announce our separation today. Through not only the marriage, but the music as well, we've created many unforgettable moments. We are still, and forever will be, the best of friends, and will always care deeply for each other. To all our family, friends and fans, thank you sincerely for the support," she wrote.
Kroeger and Lavigne got engaged back in August 2012 and tied the knot in July 2013. In 2014 September, the Complicated hitmaker celebrated her 30th birthday without Kroeger, sparking rumours that they are heading for a divorce. However, the 40-year-old singer denied the split reports while talking to ET Canada.
"You know my dad calls me up and he's just like, 'I haven't slept in 2 days, what's going on?' I'm like, 'Dad you're not buying all this crap are you?' You know, I get to hear all the rumor mill stuff. I find it very amusing," he said at that time.
In June, during an appearance on ABC's Good Morning America, Lavigne opened up about her battle with Lyme disease. In the emotional interview, Lavigne revealed she was bedridden for five months.
"I think for me it's a second shot at life," she said. "I want to go out there and truly do what I love, so I'm so excited for life after this."
Lavigne was previously married to Sum 41 frontman Deryck Whibley. The two were married for three years before divorcing in 2009. Coincidentally, Whibley recently tied the knot with Ariana Cooper in California. Meanwhile, Kroeger was romantically involved with Marianne Goriuk, a former Alberta hair salon owner for six years.