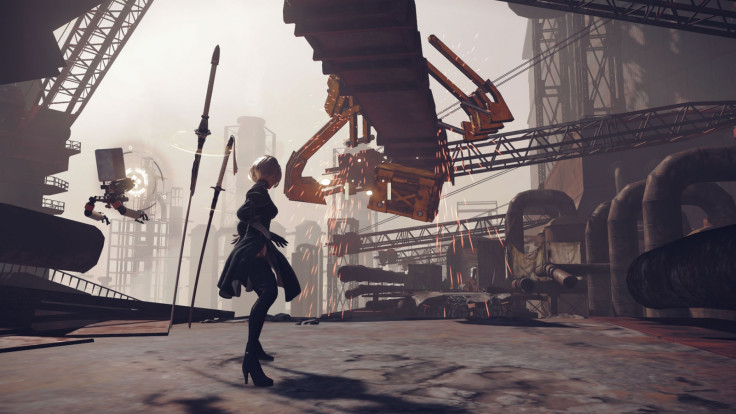 Square Enix and PlatinumGames announced their upcoming action RPG NieR: Automata is set to release on 17 March for PC, two weeks after its release for the PS4. The game went gold early last month and is already out in Japan since 23 February.
NieR: Automata will release on 7 March in North America and 10 March in Europe for PS4.
Originally announced at E3 2015, NieR: Automata is a follow-up to the original Nier, which released back in 2010 and soon gained a cult following.
Set in a visually stunning, desolate open-world, the sequel follows the story of androids 2B, 9S and A2 as they battle to reclaim a "machine-driven dystopia abandoned by humankind and overrun by machine lifeforms.
"Invaders from another world attack without warning, unleashing their secret weapon: the machines," the game's description reads. "In the fact of this insurmountable threat, the human race is driven from the earth and takes refuge on the moon. The humans develop an army of android soldiers to fight back against the mechanical horde, but succeed only in slowing its advance.
"To break the deadlock, a new breed of android infantry is sent into the fray: the YoRHa squad. In the forsaken wasteland below, the war between the machines and the androids rages on. A war that is soon to unveil the long-forgotten truth of this world."
Players who pre-order the Steam Day One Edition of the game will get a "Valve Character Accessory," in addition to other bonus content including the Machine Mask Accessory, Grimoire Weiss Pod, Retro Red Pod Skin, Retro Grey Pod Skin and Cardboard Pod Skin.
Here are the official PC system specifications for Square Enix's NieR: Automata: