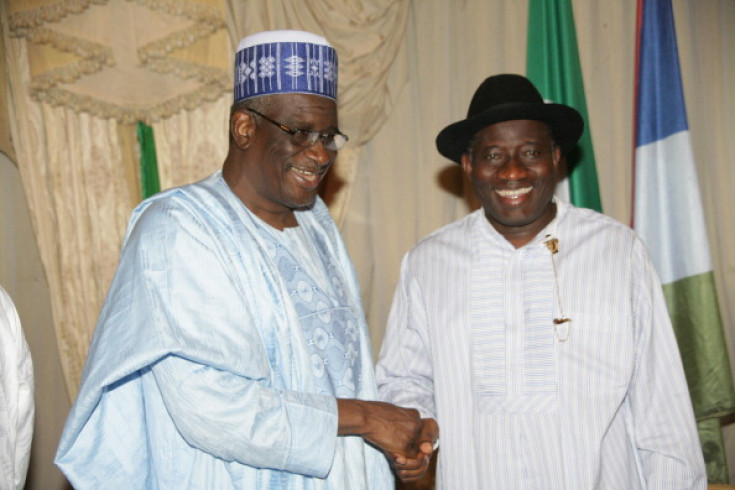 Nigeria's former defence minister and member of the People's Democratic Party (PDP) has been charged with money laundering. Bello Haliru Mohammed and his son Bello Abba Mohammed were accused of diverting $1.5m (£1m) aimed for the fight against Boko Haram terrorists.
Both defendants pleaded not guilty during a hearing in the federal capital of Abuja on 5 January. The case has been adjourned until 7 January.
Bello Haliru Mohammed worked as security minister from 2011 till 2012. He was charged weeks after President Muhammadu Buhari launched an investigation into arms procurement during the previous administration led by Goodluck Jonathan, who lost to Buhari in March's election.
Buhari vowed he would end corruption when he took office in May. The leader ordered the arrest of former security aide Sambo Dasuki in December.
Dasuki was later charged with 19 counts of money laundering and a criminal breach of trust. He pleaded not guilty and although the Abuja Federal High Court granted him bail, he is still being detained by the state security department (DSS).
On 6 January, the Economic and Financial Crimes Commission (EFCC) arrested former military governor of Kaduna State, Lawal Jafaru Isa, believed to have received around N100m ($502,000, £344,645) from Dasuki.
Boko Haram has killed thousands of people since 2009. During Jonathan's presidency, the Nigerian army often complained about lack of adequate equipment to face the insurgents.
The Nigerian army is now leading a regional offensive – consisting of 8,700 troops from Nigeria, Niger, Chad, Cameroon and Benin – against Boko Haram.
The offensive has scored some successes, such as the recapture of key territories and the recovery of arms and vehicles used by the terrorists during their attacks in the country's north-east and neighbouring nations.
Although Buhari said in December that the fight against the insurgents had been technically won, Boko Haram still carries out attacks across north-eastern Nigeria and neighbouring countries.