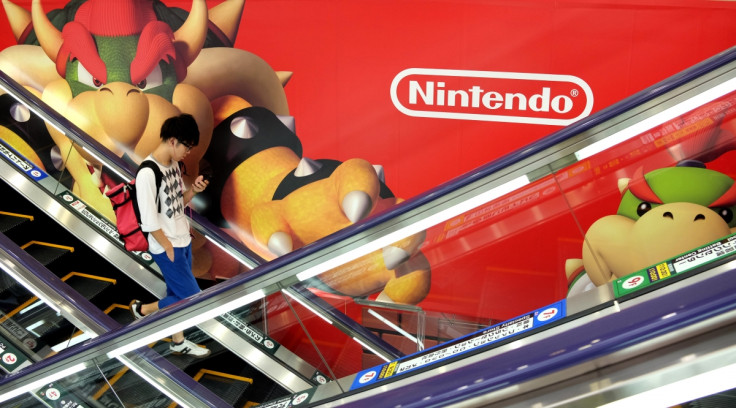 Nintendo is looking to expand its horizons by bringing the company's top franchises to the big screen. In an interview with Japan's Asahi Shimbun, Nintendo president Tatsumi Kimishima said the company will release a movie in the next two or three years.
According to a company spokesman, film making is one area chosen for the investment of proceeds earned through the sale of its stake in Major League Baseball's Seattle Mariners team late this year.
Asahi Shimbun (via Perfectly Nintendo) reports that the Kyoto-based company is currently in talks with different film companies regarding possible partnerships. However, Kimishima says they would like much of the film production to remain in-house.
Nintendo spokesman Makoto Wakae told the Wall Street Journal: "We will be providing the funds, and we'll be included more," in the creative decision-making process.
Although Kimishima did not reveal which IP could be featured in any upcoming projects, it is likely that Nintendo will pick from its more popular franchises such as Super Mario, Legend of Zelda, Splatoon or Metroid.
In February, Nintendo's famed designer Shigeru Miyamoto said the company was potentially looking at movies as a future venture, given its role as an "entertainment company".
"Because games and movies seem like similar mediums, people's natural expectation is we want to take our games and turn them into movies," Miyamoto told Fortune at the time. "I've always felt video games, being an interactive medium, and movies, being a passive medium, mean the two are quite different."
The yet-to-be-announced movie won't be Nintendo's first endeavour in the film business. In 1993, the live-action adaptation of the game, Super Mario Bros, was released to poor reception. Nintendo's Donkey Kong also recently appeared in the Adam Sandler movie, Pixels.
Given Nintendo's stagnating growth in recent years amid fierce competition from rival devices and smartphones, film-making might be the venture to revive interest in its franchise.
Last month, Nintendo reported a 24 billion yen (£147m, $216m) loss for January to March, bigger than the loss reported the previous year. It reported earnings of 16.5 billion yen, a 61% drop from the previous fiscal year.
Nintendo has also been aggressively tackling the mobile space recently, with its first game title for smartphones, Miitomo, released earlier this year. At least two more mobile games are set to release by the end of 2016. In 2015, the company announced a major deal with Universal Parks to bring Nintendo-themed attractions to theme parks across the globe. It also has a new game platform codenamed the Nintendo NX set to launch globally in March 2017.