Nintendo's Animal Crossing and Fire Emblem mobile games will be free-to-play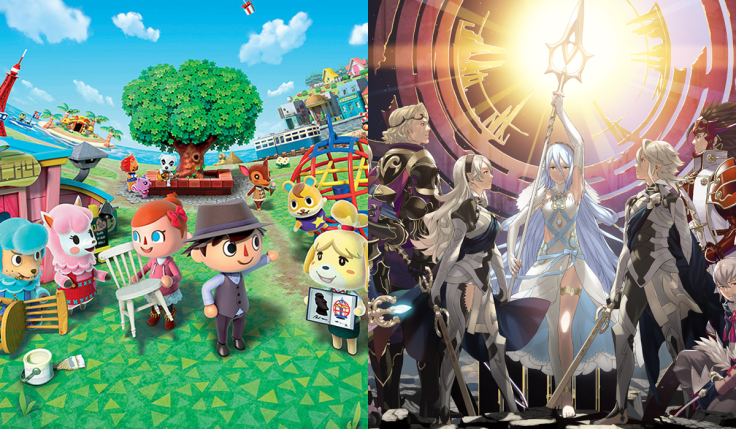 Nintendo's next two mobile games, based on the Animal Crossing and Fire Emblem IPs, will both be free-to-play titles. The news was confirmed by Nintendo's mobile gaming partner DeNA during a press conference held in Japan earlier today (11 May).
Speaking to the Wall Street Journal, DeNA chief executive Isao Moriyasu stated: "Fire Emblem and Animal Crossing are both free-to-start apps." A Nintendo spokesperson then confirmed Moriyasu's comment to WSJ.
When Nintendo president Tatsumi Kimishima announced release of the company's next two mobile games in late April, he would not specify how the apps would generate revenue. The free-to-play (or free-to-start) model presumably means that the two games will use micro-transactions to make money – something which is sure to concern fans of the two series.
It should be said however, that Nintendo and DeNA's first app - Miitomo - did not fall into many of the traps that have given free-to-play games a bad name. While there were micro-transactions in the app, they're not obvious and not even easy to find. The overall quality of that app also gave it the feel of a premium software, not a free-to-play title.
Fire Emblem and Animal Crossing are two series that could potentially fit very well into the mobile space, particularly the latter. The two titles will likely be the first 'proper' games made as part of Nintendo and DeNA's partnership, following the release of Miitomo, earlier this year, which was more of a social network app than an outright game.
The two games are set to be released by autumn. Two further games – five in total – are planned for release before the end of the current financial year on 31 March 2017, according to a WSJ report last November.
© Copyright IBTimes 2023. All rights reserved.