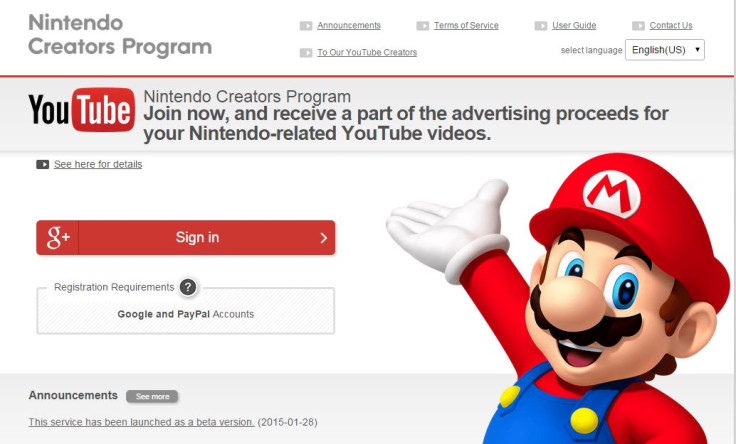 Nintendo has launched a Creators Program that will give YouTubers a portion of the ad revenue generated by videos containing Nintendo products.
Currently in an open beta, the program will launch on 27 May.
Through it YouTubers are able to nominate individual videos (and in return receive a 60% share of advertisement revenue) or entire channels for a 70% slice. Nintendo will calculate payments on a monthly basis then send them off within the following two months.
A PayPal and Google account is required to join the scheme and registrations are open now for the program.
Nintendo are courting controversy with the scheme. They may be offering 60 - 70% of ad revenue on games but other game-makers do not make any moves to claim ad revenue, leaving it all to the content creators.
Previously Nintendo have pulled videos containing their products like Let's Plays and reviews, and have requested that they be taken down. With the new scheme they are trying to share the wealth with the creators, but can still leave videos not submitted to the site and claim the ad revenue for themselves.
Nintendo's Creators Program can be found here, where you can sign up.