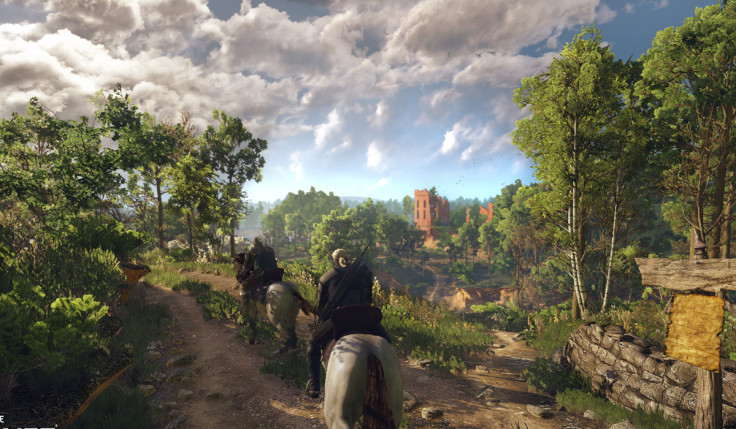 The Witcher 3: Wild Hunt is taking its goal of being the biggest Witcher game to date very seriously. The monsters are bigger, the world is bigger, the story is bigger and... well... the sex scenes are bigger too.
In his article about Why Sex Matters in The Witcher 3, The Guardians' Simon Parkin states that the fantasy RPG's sex scenes are based on "16 hours of sex scene motion capture data" used to "animate the 3D mannequins into their various lifelike positions."
Parkin also describes a "Hugh Hefnerian amount of lovemaking" in the game.
Senior game designer Damien Monhier says: "People might think we're putting sex into the opening scene for no good reason," explains senior game designer Damien Monhier. "No, no, no. We are establishing that your character was intimate with this woman recently in order to plant in your mind that, at very least, he must enjoy her company."
The article is complimentary of the games' use of sex, juxtaposing it with attitudes 10 years ago, exemplified by an email sent by Rockstar Games co-founder Sam Houser in 2004 which demanded "Full sex (multiple positions), Dildo sex (including being able to kills [sic] someone with a dildo), Whipping (being whipped) and Masturbation (one of the characters is compulsive; this MUST be kept)" be included in PS2 title Grand Theft Auto: San Andreas.
Things have changed.
"Through sex we have shown that this is a person who [series protagonist] Geralt would be compelled to chase after if she went missing," adds Monheir. The plot of The Witcher 3 will start off with Geralt on the hunt for Yennifer, the love of his life, who has disappeared.
The Witcher 3: Wild Hunt is set for release on 19 May.