No, Jordan's King Abdullah II is not personally flying planes against Isis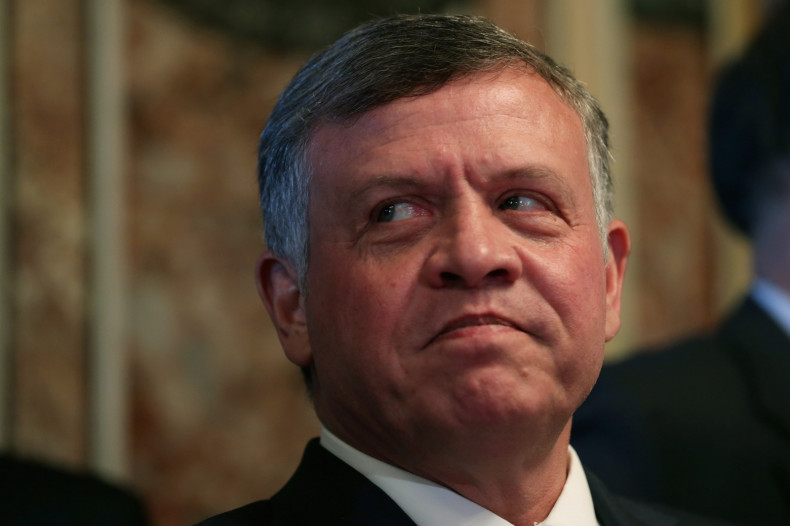 A Jordanian government spokesman has denied rumours that the Jordanian King Abdullah II, a trained pilot, is personally conducting airstrikes against the Islamic State (Isis).
Mohammed al-Momani said in a statement that reports about the personal involvement of the King in combat missions on IS targets is unfounded and baseless.
Rumours on King Abdullah spread after the he promised to fight back hard against IS, saying that the death of Jordanian pilot Moaz al-Kasasbeh "will not be in vain".
"We are waging this war to protect our faith, our values and human principles and our war for their sake will be relentless and will hit them in their own ground," he said on state television.
Momani had revealed earlier that Jordan will intensify its efforts with an US-led coalition against IS.
Later on Wednesday, Abdullah vowed "relentless" war against IS, saying Jordan will "hit them on their own ground".
Iraqi news outlets cited unofficial sources saying that the king was personally flying a plane. Jordanian author Waleed Abu Anada tweeted:
Before becoming king, Abdullah II was a general in charge of Jordanian special forces and a certified Cobra Helicopter pilot. In 1980 he joined the UK's Royal military academy Sandhurst.
After the barbaric video of Kasasbeh burning to death emerged, The Royal Hashemite Court's Facebook page published a picture of the King in pilot gear: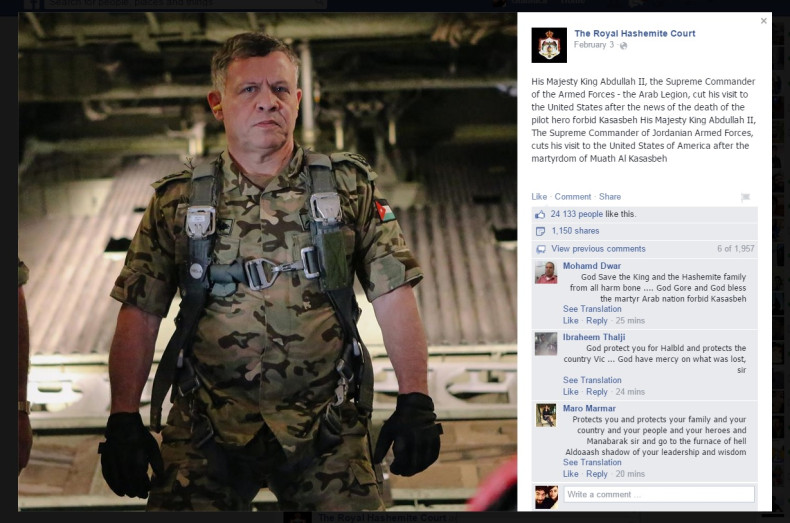 The picture was retweeted several times and used by some as a proof that the Jordanian king was gearing up to fight IS in person.
Others used an old picture of the King on the cockpit of a military helicopter to wrongly suggest Abdullah had carried out his first airstrike on IS.
UPDATE: As revealed by Reported.ly, the picture is a screenshot from a promotional video from October 2014 documenting King Abdullah's charity work with children:
In the video, the king pilots a military helicopter to bring three boys - Iyad, Abdullah and Ranim - to a Jordanian hospital for cancer treatment. It was covered by the news site Al Sharq Al Jadeed
Read more: King Abdullah vs. ISIS? Not so fast