No Man's Sky PC release date delayed by three days
The game's PC version will now be released globally on 12 August.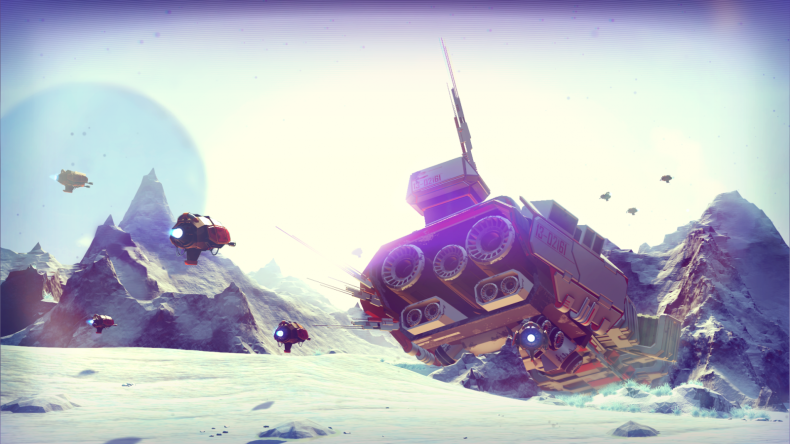 Hello Games seems to have pushed back the global release date of its highly-anticipated near-infinite space exploration adventure, No Man's Sky, on Windows PC. According to the sci-fi game's official website, the game's PC version will now be released globally on 12 August, two days after it releases on PS4 in the UK and Europe, and three days after it hits the console in North America.
The incredibly ambitious game was previously slated to release simultaneously on both PS4 and PC on 10 August in the UK and Europe and 9 August in North America.
The news comes just weeks after the studio ecstatically announced the game had finally gone gold.
Hello Games has not given an official explanation for the delay yet. IBTimes UK has reached out to Hello Games for comment.
This is not the first time the game has been delayed. First announced in 2013, No Man's Sky was initially expected to release in June. The indie studio's decision to push back its release date to August, however, triggered a fierce backlash from fans, including death threats targeting both the developer and the Kotaku reporter who broke the news of the delay.
Despite the bitter response to the game's delay, No Man Sky's creative director and founder of Hello Games Sean Murray defended the studio's decision to push back its release.
"This is a type of game that hasn't been attempted before, by a smaller team than anyone would expect, under an intense amount of expectation," Murray said at the time. "This is the hardest working, most talented team I've ever worked with, and I'm so proud of what we're doing. For all our sakes though, we get one shot to make this game and we can't mess it up."
Over the game's development journey, Hello Games has had to face its share of legal issues, including three years of "secret, stupid legal nonsense" with British broadcasting company Sky regarding the game's name. More recently, a Dutch company named Genicap came forward saying Hello Games did not have a licence to use their patented "superformula" to generate the game's remarkably vast and complex universe.
Sony recently said while PS4 players will need an internet connection to explore the game's some quintillion, procedurally-generated worlds, they will not need a PS Plus subscription to do so.