No Man's Sky's first post-launch patch is now live on PC and PS4
Hello Games founder and creative director Sean Murray said the full patch notes are 'incoming'.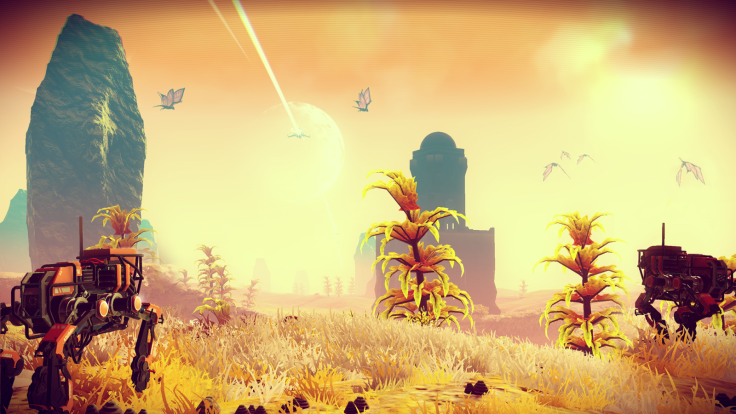 Developer Hello Games has launched the first post-launch patch for its highly-anticipated space exploration adventure No Man's Sky for both PlayStation 4 and PC, addressing multiple technical issues including frame rate and stability . Hello Games founder and creative director Sean Murray announced the update on Twitter on 18 August, saying the full patch notes are "incoming".
For the game's PC version, the patch adds support for additional hardware configurations and improves its frame rate on low-end computers. The indie studio released an "experimental" patch earlier for gamers to try out to alleviate some of the technical issues plaguing the game's PC version since its worldwide launch on 12 August, including alt-tab crashes, mouse jittering and shaky frame rate.
On PS4, the patch improves stability and "lots more."
Murray noted that although less than 1% of players raised support issues, the UK-based team is looking to address and resolve about 70% of them this week. However, he added that given No Man's Sky's massive player base already, 1% still represents a significant number of people.
The developer previously said that they have brought on a new quality assurance team to complement the existing Sony QA team and address the multiple issues faced by No Man's Sky players.
"We're totally focused on customer support right now," Murray tweeted. "Then we'll more onto improving and adding features to the game."
Before the sci-fi sim's release, Murray said the team will eventually add the ability to build bases and own giant space freighters. He also hinted that they could introduce some major changes to the game through future updates.
"If you hoped for things like PvP multiplayer or city building, piloting freighters, or building civilisations... that isn't what NMS is," Murray wrote in a blog post at the time. "Over time it might become some of those things through updates."
Although most updates will be free for players, Murray recently told the Daily Star that No Man's Sky could possibly include some paid DLC in the future.
"This universe we've built is a pretty large canvas," Murray wrote. "We've got a lot of ideas. This is the type of game we want to be."
No Man's Sky is currently available on PS4 and PC.
© Copyright IBTimes 2023. All rights reserved.