North Korea holds first bankers' conference in 25 years hinting at major reforms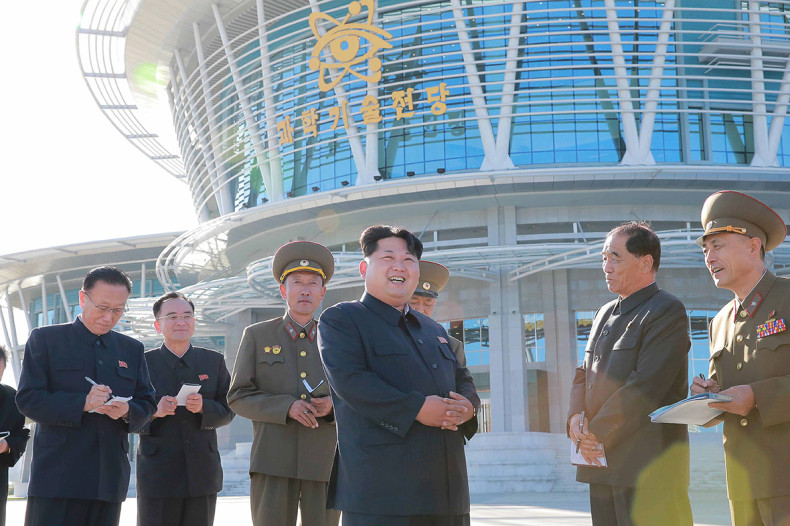 North Korea has held its first bankers' conference in quarter of a century hinting that the sanctions-hit country is gearing up to implement major economic reforms. The meeting was attended by Pyongyang's top financial and banking officials.
The meeting, called the Third National Conference of Financial and Banking Officials, took place on Sunday, 13 December in order to lay the financial foundation for "building a thriving nation", the state-run Korean Central News Agency (KCNA) said.
North Korean leader Kim Jong-un sent a letter to the conference exhorting the delegates to undertake "revolutionary measures for steady development". It said: "To improve financial and banking work is an inevitable demand for hastening the building of a thriving nation. Reliable financial resources are necessary to build the people's paradise featured by strong national power and great prosperity."
According to the North Korean mouthpieces KCNA and the Korean Central TV, the banking officials at the conference discussed strategies to improve the economy by reviewing past "successes and experiences".
North Korea, which has been isolated economically following UN-led sanctions over its controversial nuclear programme, has not held such a conference in nearly 25 years. A similar gathering of banking officials took place in 1990 when Kim Il-Sung, the grandfather of the current leader, was ruling the country.
"The plan intends to reform the banking system so as to make it a window for luring in foreign currency and boosting the circulation of money," Cho Bong-hyun, a researcher at Seoul's Industrial Bank of Korea, told Yonhap news agency.
The reclusive Pyongyang regime has been taking several desperate measures in order to improve the economy. Ever since Kim took over in 2011, there has been speculation that he might carry out radical economic reforms to pull the country out of impoverishment.