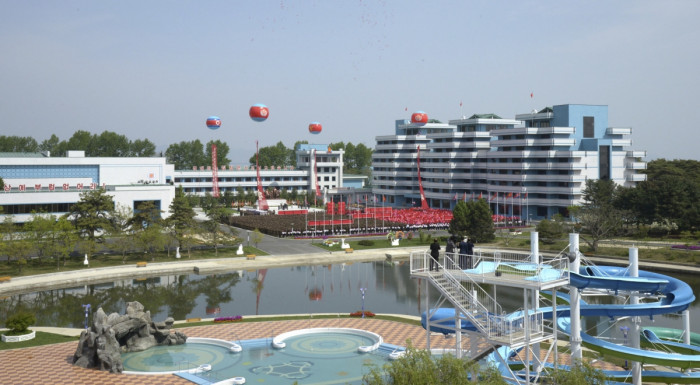 Bored by Butlins? Perturbed by Pontins? Why not take the kids somewhere else this summer: a holiday camp with waterslides, beach volleyball and sailing, all for just £160 for a week. There's just one catch: you'll have to go to the authoritarian regime of North Korea.
The United Nations recently published a report describing North Korea as being a regime of terror where torture is rife and sexual violence endemic, but that has not stopped hundreds of families descending on Songdowon Children's Camp in the east of the country, to enjoy the many delights on offer.
Democratic People's Republic of Korea (DPRK) authorities claim children from countries around the world – including Ireland, Nigeria, Mexico and Mongolia – are among those visiting Songdowon, though details of their precise identities are sketchy.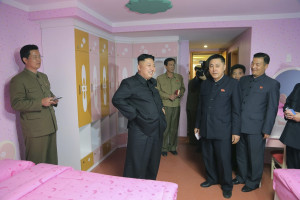 One former visitor, Valentina Boltacheva from the Russian city of Arsenyev, was chosen to go to Songdowon after her mother won a competition.
"Every candidate had to answer many questions about North Korea and the plant where my mother works," Valentina told NKnews. "My trip and flight were free – it was a present for the workers' children."
Although North Koreans and foreigners were segregated, she did meet some local children. "We were well received, we always had entertainment, and we were well treated. And people in general are very friendly."
According to the DPRK state news agency, the site was first chosen as a children's camp by President Kim Il Sung in 1960.
"Fascinated by the scenic beauty of Songdowon, the President suggested building a children's camp there. He said that children are kings in the DPRK and their camp should be built in such scenic spot," according to the agency. "Afterwards, he gave detailed tasks for building the camp, paying deep attention to the overall construction."
However, while families are braving waterslides and engaging in 'cultural activities', such as composing songs to the country's "Great Leader" President Kim Jong-Un, elsewhere in North Korea human rights are systematically violated.
According to Human Rights Watch (HRW): "Common forms of torture include sleep deprivation, beatings with iron rods or sticks, kicking and slapping, and enforced sitting or standing for hours. Guards also sexually abuse female detainees."