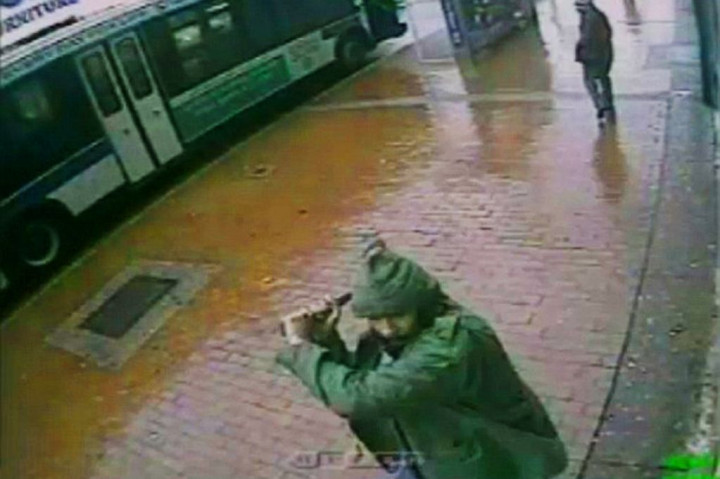 Detectives in New York City are probing whether an axe-wielding man who attacked four policemen in broad daylight was motivated by radical Islamic views.
Zale Thompson, 32, charged at the the officers as they posed for a photograph on a Queens street, injuring two. He was subsequently shot dead.
Police Commissioner Bill Bratton said that although there was no immediate indication it was an Islamist attack, terrorism was not being ruled out as motive.
"I think certainly the heightened concern is relative to that type of assault based on what just happened in Canada," Bratton said.
Two Canadian soldiers were killed in separate attacks carried out by two radicalised Muslim converts this week.
The killings came after the Isis (Islamic State) group called for jihadi sympathisers across the world to launch 'lone wolf' attacks on Westerners "wherever they can be found".
Friends of one of the two Canadian extremsits said his actions came in response to the appeal.
Jihadi monitoring group Site said Thompson's social media postings suggested he also had "extremist leanings".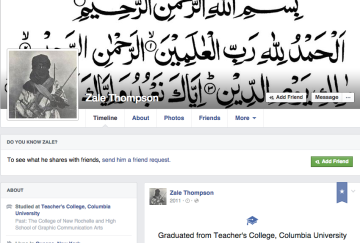 His statements on YouTube and Facebook "display a hyper-racial focus in both religious and historical contexts, and ultimately hint at his extremist leanings," SITE said.
In September an account believed to be that of Thompson posted a comment to a YouTube video supporting ISIS, seemingly justifying the group's atrocities.
"If you're looking for 'perfect' Muslims who never make any mistakes in their Jihad, then you will be looking in vain," he wrote.
"If the Zionists and the Crusaders had never invaded and colonised the Islamic lands after WW1, then there would be no need for Jihad! Which is better, to sit around and do nothing."
In another posting on Facebook Thompson discussed the possibility of attacks on US soil, Fox News reported.
"America's military is strong abroad, but they have never faced an internal mass revolt," he wrote.
"They are weaker at home. We are scattered and decentralised, we can use this as an advantage.
"Helicopters, big military will be useless on their own soil," he added in another post.
"They will not be able to defeat our people if we use guerrilla warfare. Attack their weak flanks... If you get wounded, who cares. If you die, who cares. Eventually they will surrender and then the war will be over."
A law-enforcement source told the CNN that Thompson had a criminal record in California and was discharged from the Navy for misconduct.
Footage of his afternoon attack in Queens' Jamaica Avenue was captured by a security camera.
Thompson can be seen running with an axe before wielding it against the officers, who are out of the shot.
A policeman was hit in the head and was in critical but stable condition at a local hospital; a second officer was wounded on the arm and was expected to be released soon.
A 29-year-old woman, who was accidentally hit by gunshot to the back during the incident, was also receiving treatment in hospital.
Thompson's Facebook page says he graduated from the Teachers College, Columbia University, New York, in 2011, studied at the college of New Rochelle and High School of Graphic Communication Arts, and is from Queens.
The page contains a passage from the Koran in Arabic and a photograph of a militant wearing a black headscarf.
A classmate at the College of New Rochelle in Harlem told The New York Post that Thompson was a "very educated" proponent of "black power" who "always spoke positively" and had shown no signs of sympathy for jihadist movements.
According to some of his former neighbours at a Brooklyn address, who spoke to the newspaper, the attacker's personality had changed in recent months and he had become "weird" and argumentative.