Rift founder Palmer Luckey flew all the way to freezing Alaska to hand deliver the very first VR headset to lucky buyer, Ross Martin, just days ahead of the official launch of the device. Martin, a software developer and gamer, thanked Luckey, who was, oddly enough, dressed in shorts, a Hawaiian shirt and flip flops on his delivery mission to one of the coldest places in America - Anchorage, Alaska.
Luckey posted a video on Facebook Live, which showcases the successful completion of Luckey's delivery mission. The unsuspecting Martin had no idea that he was the chosen one, until he received a mail from Oculus informing him that his Oculus Rift VR headset would be delivered to him on 26 March.
"It really didn't sink in, you know, it just felt weird for the first half of the day, and then towards the end of the day it started to become reality. I felt like Charlie and the Chocolate Factory. It was amazing. Me? They chose me? I couldn't sleep that night," Martin said.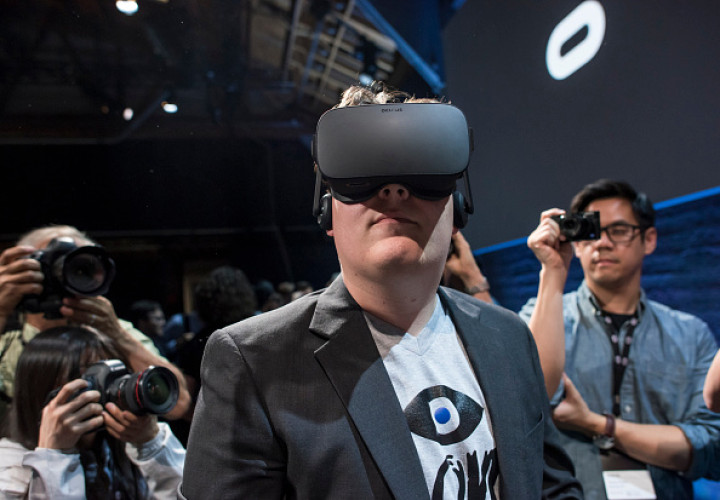 Luckey told Polygon that his delivery mission was more than a mere PR stunt. "I said hey guys, I've been working on this since 2009, we've been working on Oculus since 2012, I'll be damned if some random delivery guy is going to get the satisfaction of delivering the first Rift. That's mine." Luckey said. "So I could figure I could take a day out of the launch process and take a quick vacation in Alaska."
"This didn't come together until the last second, I've had a bunch of things that I've wanted to do over the years, and I was pretty adamant," he added. Explaining how Martin was chosen to be the first lucky buyer to receive the very first Oculus Rift VR headset, Luckey said there were in fact, a "few hundred" customers who placed their orders at the exact same time. However, during the checkout process, Martin won "by about a fraction of a second".
Oculus Rift headsets go on sale on 28 March.
More from IBTimes UK