With E3 2015 set to be dominated by virtual reality the pioneers of the platform, Oculus are looking to get a jump on their rivals Sony and Valve by holding a press conference days ahead of the official kick off the the world's biggest videogame show.
Officially the company says it will be "talking about the future of virtual reality, gaming, the Rift, and more".
The company, which was acquired by Facebook for $2bn (£1.29bn) last year, is expected to reveal the final design of the consumer model of its Oculus Rift headset along with details of the price and release date.
Just after it announced the press conference however some images of what many believe to be the final design of the Oculus leaked online. The company has said the images are real but don't represent the final look of the consumer version of Oculus Rift calling it "an old placeholder concept image".
Oculus is also likely to talk more generally about VR as well as Gear VR, the company's partnership with Samsung to turn smartphones in virtual reality headsets.
Here we look at how to follow it all online and what to expect:
What time is Oculus press conference taking place?
Oculus is holding the press conference in San Francisco and it will kick off at this time:
San Francisco - 10am
New York - 1pm
London - 6pm
Paris - 7pm
Amsterdam - 7pm
Johannesburg - 7pm
Moscow - 8pm
New Delhi - 10.30pm
Bangkok - Midnight
Beijing - 1am (Friday)
Hong Kong - 1am (Friday)
Tokyo - 2am (Friday)
Sydney - 3am (Friday)
How can I watch the Oculus press conference online?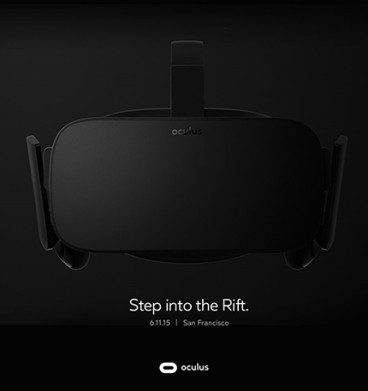 Oculus is making it pretty easy for fans to watch all the action online. You will be able to watch the event both on Oculus.com and Twitch.tv. IBTimes UK will have also be covering the event live so make sure to check back here for all the reaction.
What to expect?
We already know that the Oculus Rift will at least go on pre-order sometime in 2015, but what we don't know is when it will finally go on sale. This press conference could finally tell when when we can own our own headset to make us look like an idiot in our own homes.
In May, Oculus CEO Brendan Iribe said that the entry price of the Oculus Rift – including a whole computer capable of using it with – will be around $1,500. Oculus want the headset alone to stay between the $200-400 price range.
The company also unveiled a new logo (below) with them saying: "As we take another step toward true consumer virtual reality and next-generation VR gaming, we're excited to share an evolution of the Oculus logo with you."

With the Rift only working on PC, Oculus will need to make sure it has a stellar line-up of games designed to work with it from the off, meaning it will need to give an indication of just who is going to be launching games on the platform during the press conference.