Oculus Rift PC bundles open for pre-order next week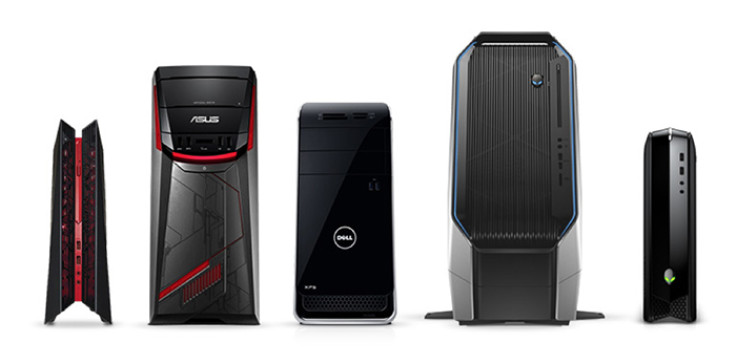 Oculus VR has announced the first gaming PCs to be bundled with its virtual-reality (VR) headset, with pre-orders opening from next week. From 16 February, buyers in the US will be able to secure Oculus Rift-ready machines from Alienware, Asus and Dell, with bundles available through Amazon, Best Buy and Microsoft outlets.
Bundles include a PC tower from a buyers' manufacturer of choice alongside an Oculus Rift headset, motion sensors, an Xbox One controller and a remote. Space shoot-em-up video game Eve Valkyrie and platforming adventure Lucky's Tale also come included.
Asus is offering the cheapest VR-ready package, though it'll still set buyers back a cool $1499 (approximately £1,332) when coupled with a headset. That money will get you a Dell-made chassis housing an Intel Core i5 processor, Nvidia GeForce GTX 970 graphics, 8GB DDR4 memory and a 1TB HDD. At other end of the scale, Alienware is offering a setup including an Intel Core i7 CPU, Nvidia GeForce GTX 980 graphics, 16GB RAM as well as both a 128GB solid-state drive and a 2TB HDD. Oculus said that packages will only be available for a limited time and in limited quantities, and only in select countries. Those who have already pre-ordered the VR headset will be offered a discount code for Oculus-ready PCs, the company added.
As a standalone device, the Oculus Rift would cost £499 – or $599 in the US – when it begins shipping in April. Oculus has been met with derision since it unveiled the price tag for its long-awaited headset last month: company co-founder Palmer Luckey suggested in previous comments that the device would cost somewhere around $350 (£311). Its April release window puts the Oculus Rift in close contest with the HTC Vive, which has been developed in collaboration with game developer Valve and will ship around the same time. However, pricing for the Vive is yet to be revealed by HTC.
While PC gamers will be the first to benefit from high-end VR gaming, Sony is currently hard at work on its own proprietary virtual-reality headset for the PlayStation 4. While it isn't expected to ship any time soon, Sony has claimed that there are already more than 100 games currently in development for PlayStation VR.
© Copyright IBTimes 2023. All rights reserved.