Once Upon A Time Season 4 returns with a special two-hour episode today, 16th November at 8pm on ABC.
The eighth episode is titled Smash The Mirror, where Emma will struggle to control her powers and the Snow Queen will try to poison Elsa's mind against Anna.
Click here to watch the episode live stream online.
The official synopsis reads:
In Arendelle, when the Snow Queen tries to pit Elsa and Anna against each other and it proves more difficult than she anticipates, she takes drastic measures. Meanwhile, in Storybrooke Emma's powers are out of control and her fear of hurting loved ones pushes her away from everyone she cares about. In her confusion, Emma turns to Gold for help getting her powers under control. Gold tells her about a way to get rid of her powers altogether and Hook tries to put a stop to it. Meanwhile, Regina struggles with her plan to find the author of the storybook until her quest takes an unexpected turn. Robin Hood recruits Will Scarlet to assist him on a mission and Mary Margaret and David search for Emma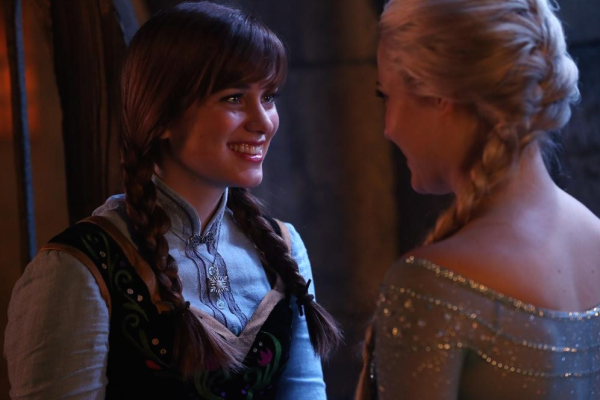 In the last episode, Emma runs for the woods when her power gets out of control and she hurts David, who was trying to calm her down. Ingrid plants the seeds of poison in Emma's mind against her family and urges her to follow her devious plan.