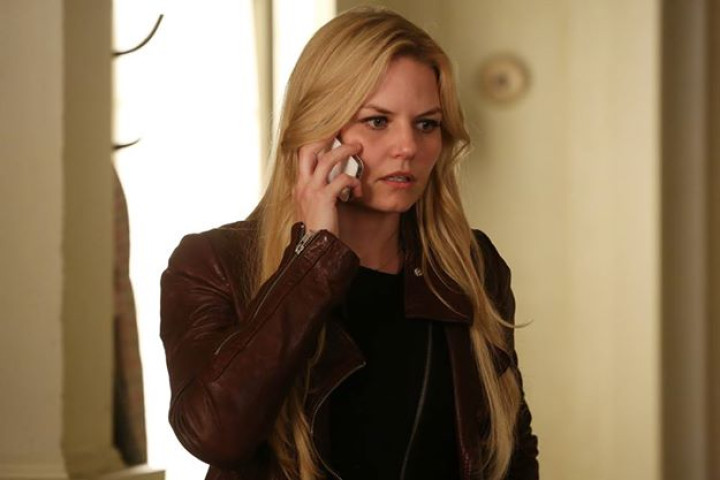 Once Upon A Time's upcoming episode will be a two-hour event, which will unfold many mysteries and unravel hidden secrets.
The episode is titled Smash The Mirror, Parts 1 & 2, where Emma struggles to control her power, and Elsa and Anna's relationship is put to the test by The Snow Queen.
According to the episode synopsis: "In Arendelle, when the Snow Queen tries to pit Elsa and Anna against each other and it proves more difficult than she anticipates, she takes drastic measures."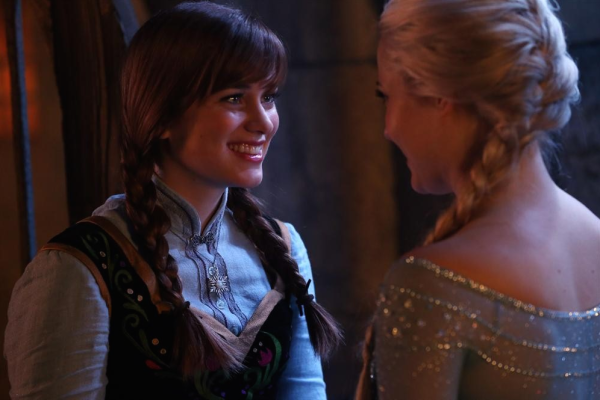 Meanwhile, in Storybrooke Emma's powers are out of control and her fear of hurting loved ones pushes her away from everyone. When she turns to Mr Gold for help, he tells her about a way to get rid of her powers altogether while Hook tries to stop her from making a deal with Rumple.
Also, Regina's quest to find the author of the storybook takes an unexpected turn.
Elizabeth Mitchell, who plays The Snow Queen, talked about the two-hour special episode and about pitting Elsa and Emma against each other.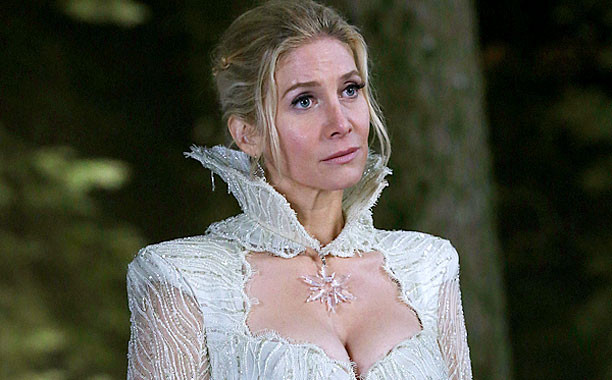 Mitchell told Tvline: "She's just trying to find love, so it seems to me that throwing a bit of discord in there always helps people figure out who they really are. I've been playing her like a very angry preteen girl because I feel like she was self-aware in that urn for so many years, so I don't really see where she learned to grow up or any of that stuff.
"She's just doing it the best way she knows how. But it's so hard because you keep wanting to be like, "It's right in front of you! You have it already," but that's why we have all these great antagonists."
The actress also confirmed that Ingrid is the villain in the story, and talks about her character in the show.
Mitchel explained: "Well, she's definitely a villain. I mean, you can dress up as pretty as you want, but she's definitely a villain. Yeah, she's going to do some pretty bad things, most definitely.
"She's a well-drawn protagonist; they did a lovely job with that. You will continue to kind of hate her and then wonder about it, which is good. That's how it should be. Black-and-white is never as much fun as shades of gray."
In the last episode, Emma runs for the woods when her power gets out of control and she hurts David, who was trying to calm her down. Ingrid plants the seed of poison in Emma's mind against her family and urges her to follow her devious plan.
Meanwhile, Robinhood kisses Regina, saying, "My mind was in the forest, but my heart took me here."