Once Upon A Time has many fairytale characters who got their happily-ever-after, but will the Evil Queen get her share of happiness?
Regina and Robinhood confessed their love in Season 3, but things got complicated for the couple when Emma brought back Robin's dead wife Marian from the enchanted forest of the past.
Even though Robin still loves Regina, he chooses his family over love.
In the 'Rocky Road' episode The Snow Queen freezes Marian's heart, and she dies. Regina manages to pull her heart out before her body freezes, and promises him that she will find a way out to help his wife.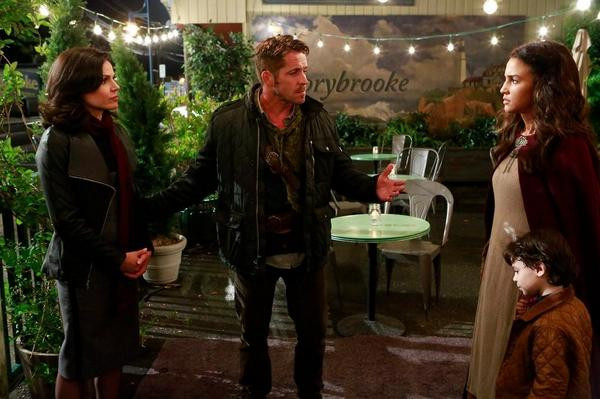 Ever since, Regina has tried to push Robin away so that he will once again fall in love with his dead wife and true love's kiss will revive her.
Lana Parrilla, who plays the evil queen, talks about the love triangle in the show.
"There's a part of her that's really hopeful that he's going to choose her," Parrilla told Entertainment weekly.
She continued, "Even though we saw that true love's kiss didn't work because he loves Regina, that's great, but that really complicates things even more for her. On some level, I bet she wishes that he didn't say that. But she has to put him first and that's true love. She has to find a way to save Marian.
"It's tricky because I personally think she's pretty much dead, 'Let her die!' but I'm impressed with Regina. This is a side of her that we've never seen, where she's chosen to put someone first. That's a bit growth spurt for her," she added.
Meanwhile, this week's episode is titled Snow Queen, where Ingrid will toy with Emma's feelings about her parents and little Neal.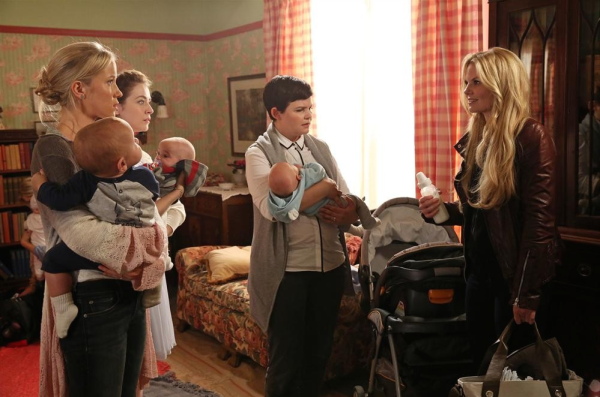 According to the official synopsis: "Emma (Jennifer Morrison) captures the Snow Queen (Elizabeth Mitchell) and interrogates her at the sheriff's station. But the she uses her prior knowledge of Emma to try to persuade her into thinking that they are more alike than she could possibly imagine."
The episode is Snow Queen-centric, and will be flashing back to Arendelle, where, "we learn about the origin of the Snow Queen and her familial connection to Elsa (Georgina Haig) and Anna (Elizabeth Lail) as we see her discover her spectacular yet deadly ice powers."
In a new sneak-peek we see Regina urging Robin to keep a distance from her.
Once Upon A Time Season 4, episode 7 'The Snow Queen' will air this Sunday, 9th November on ABC.