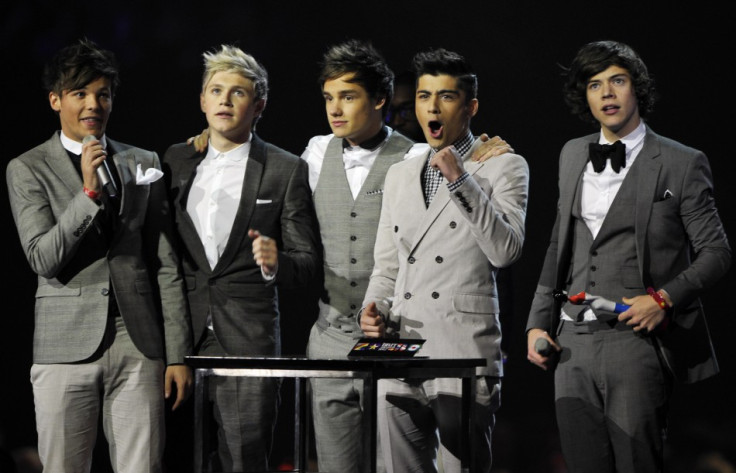 British boy band One Direction (Harry Styles, Niall Horan, Zayn Malik, Liam Payne and Louis Tomlinson) have been creating waves in the US, riding on top of all possible music ratings.
The team recently became the first British band to have their debut album - "Up All Night" - top the US Album charts. According to the Daily Mail, the previous highest entry for a UK group's first album was number six - when the Spice Girls entered "Spice" in 1997.
The band's Twitter account read: "Congratulations to One Direction for coming in at #1 on the U.S. @billboard charts. Thank you to all who've been there from day one. 1DHQ X."
"I don't know if we can say that yet, it still seems strange to say it. Everything has happened so quickly, it is a little bit of a shock. We didn't expect to be over here, even release an album, let alone be the first to debut at number one. I don't think it has hit home yet...We are all so naïve to the music industry that we don't really understand all these things. People tell you all these stats and tell you it's great but you just smile and go with it, really," Liam Payne was quoted as saying to UK television show "Daybreak".
One Direction just completed their US tour. The boy band rose to fame after coming third in the UK version of the "X Factor", in 2010.