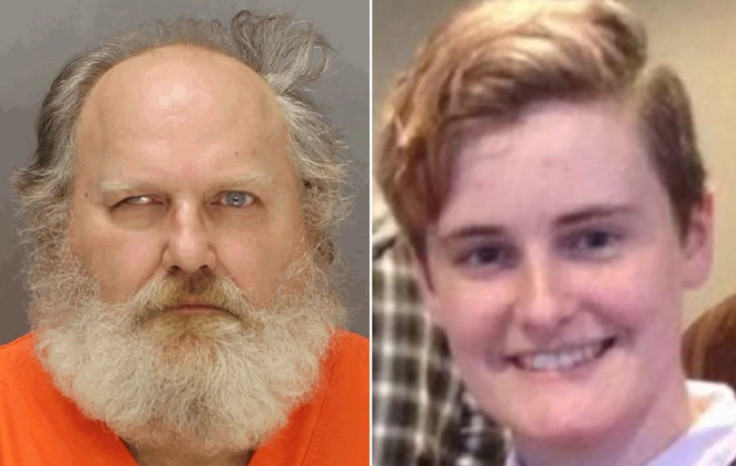 A former sailor, accused of raping and murdering a college student in Idaho before dumping her body has been arrested in New York, according to reports. Police sources say Bruce Marchant was arrested at a veteran's hospital in Manhattan, New York City, on Thursday 8 December.
The 61-year-old, with what seems to be a malfunctioning right eye, has now been charged with the kidnapping, rape and murder of 18-year-old Sierra Bush, an honours student at Boise State University, in Idaho. Marchant is now being held at the notorious Rikers Island prison – almost 2,500 miles from where his alleged crime took place.
Bush, in her first year in the Honors College at the university, disappeared on 27 September and her body was found 30 miles outside Boise the following month, according to the Idaho Statesman. The Boise County Coroner reported the cause of death was asphyxiation.
Bush had participated in creative writing and gender-equity groups and the Statesman said her friends described her sexuality as "gender fluid" and it has been reported that some on campus knew her as Simon. Sierra had attended a meeting at the Gender Equity Center at Boise State before she disappeared.
The New York Post reported that Boise detectives had flown to New York to help with the arrest after they "received information Marchant was in a New York City hospital". He is now expected to be extradited, after a hearing on 5 January at the New York Criminal Court, to Boise where he will appear again for his indictment.
The teen's stepfather, Bart Green, demanded justice in a Facebook post. He said: "We look forward to a successful conviction, so that it provides a measure of justice for Sierra and, hopefully, so that this individual is taken off the streets for the rest of his life — so he can never harm anyone again".
He continued: "We are confident that the case will be successfully prosecuted."
The Statesman reported that in court documents after a 2014 battery arrest in Ada County, Marchant said he was a disabled and retired Navy sailor. His military service has not been confirmed by police.
They added that two counts of misdemeanour battery were later dismissed and that Marchant had spent time in an Idaho prison before being released in 2008 but the charges, and the length of his incarceration, was not immediately clear.