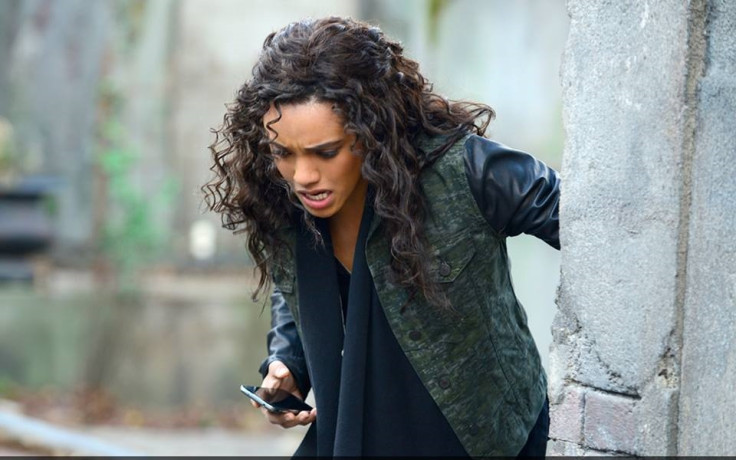 Fans have to wait till April to know what happens to Rebekah Michelson next in The Originals.
The show goes on a spring break, and will return with new episodes on 6 April, 2015 on the CW.
Episode 16 left us on a cliffhanger with the evil witch Eva Sinclair repossessing her body from Rebekah Mikelson, and going on a killing spree. The episode also revealed that Eva was an evil witch who went rogue, and kidnapped and killed children to inhale their powers.
Episode 17 is titled Exquisite Corpse, where Klaus and the other Mikelson siblings try to save Rebekah.
According to the official synopsis, Eva Sinclair's (guest star Maisie Richardson-Sellers) re-emergence leaves Rebekah trapped and helpless, and Klaus (Joseph Morgan) is forced to put aside his mistrust for Freya (guest star Riley Voelkel) in order to save Rebekah's life.
Meanwhile, Hayley (Phoebe Tonkin) and Elijah (Daniel Gillies) learn more about Eva's violent past from Josephine (guest star Meg Foster), who also makes a startling revelation about Hayley's future.
The synopsis also teased an interesting alliance as Marcel (Charles Michael Davis) turns to a reluctant Vincent (Yusuf Gatewood) for his help to take down Eva, but his plan takes an unexpected turn, as Eva will not go down without a fight.
A new promo also teases a rather bloody episode ahead, as Sinclair will wreak havoc on the vampire's town of New Orleans. Freya, played by Riley Voelkel, says in the video, "If you kill her before you free Rebekah, Rebekah will be gone forever."
The video also shows Eva taking on Marcel and Vincent, as she proclaims, "I am the one who says how you die."
Will Marcel and Klaus save Rebekah?