Here is a roundup of Twitter accounts providing updates on the Oscar Pistorius murder trial.
Barry Bateman is a senior news reporter for Eye Witness news in Pretoria.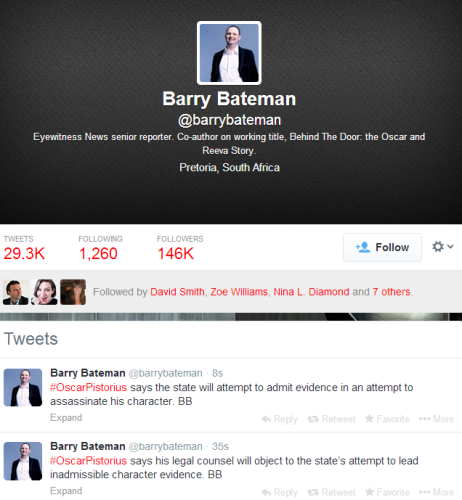 Andrew Harding is a BBC correspondent based in Johannesburg. You can read Harding's reports here.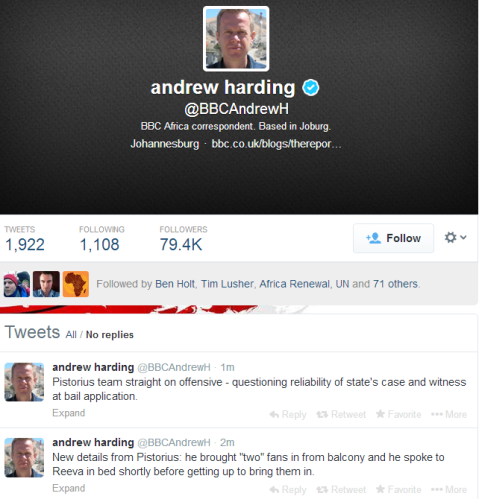 Aislinn Laing is the Southern Africa correspondent for the Telegraph titles, based in Johannesburg. You can find Laing's articles here.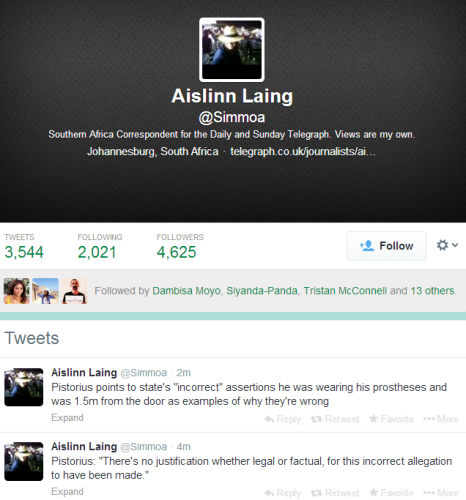 Alex Crawford is a South Africa-based Sky News Special Correspondent.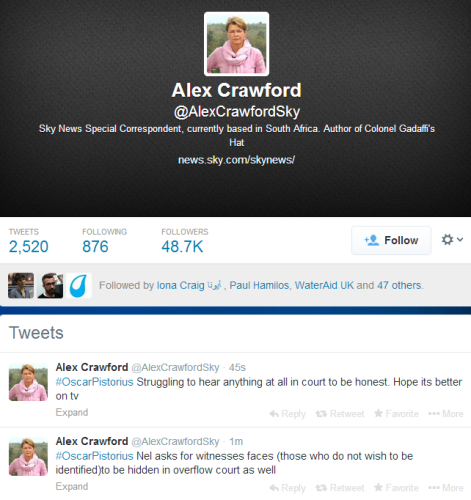 Oscar Trial Channel features live updates of the trial. See also oscartrail.com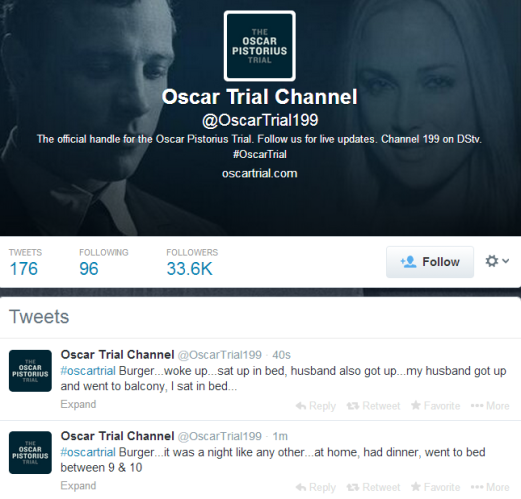 David Smith is the Africa correspondent for the Guardian (UK). You can find Smith's articles here.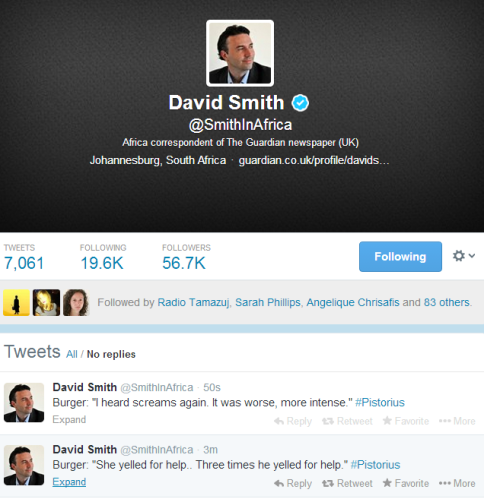 Geoffrey York is Africa correspondent for The Globe and Mail, based in Johannesburg.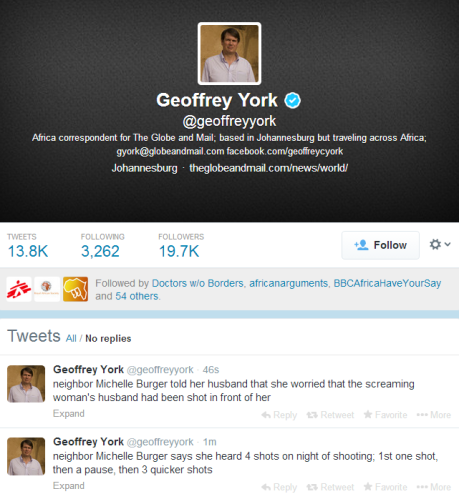 Deborah Patta is a foreign TV correspondent based in South Africa.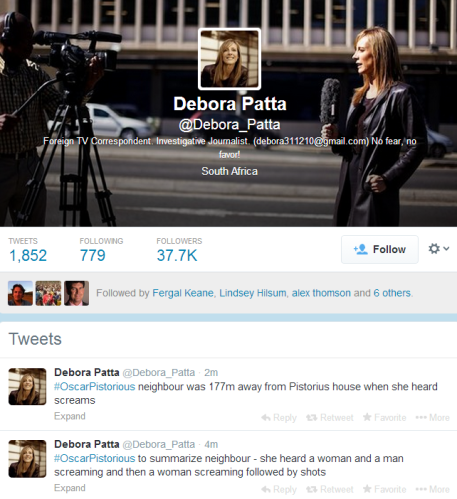 Karyn Maughan is a legal journalist at eNCA in Johannesburg.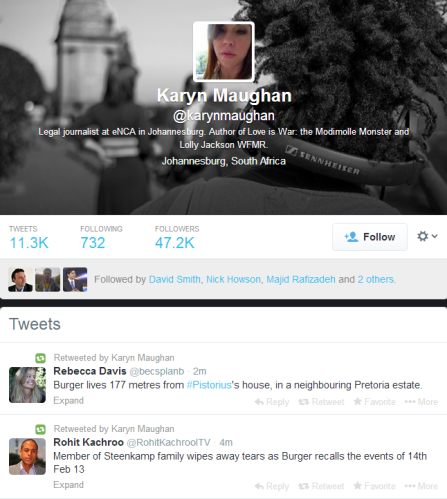 For all the latest developments, in-depth articles and fresh angles on the Pistorius trial, don't forget IBTimesUK