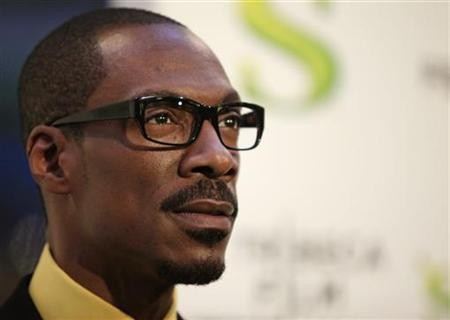 Eddie Murphy has been confirmed as the host for the next Oscars in February 2012.
The announcement made 6 August by the Academy of Motion Picture Arts and Sciences also revealed that Murphy will be paired with director Brett Ratner, best known for action movies and comedies.
Ratner will produce the 84th Academy Awards show along with Don Mischer, reported Reuters.
"Eddie is a truly ground-breaking performer, whose amazingly diverse array of roles has won him a devoted audience of all ages," Mischer told CNN. "His quick wit and charisma will serve him very well as Oscar host."
Murphy, 50, made his movie debut in 1982 with "48 Hrs" and went on to star in many hit comedies such as "Beverly Hills Cop," "The Nutty Professor" and the "Shrek" franchise.
Murphy probably was chosen in an effort to inject more laughs into next year's show, which is trying to stay relevant among young and mainstream moviegoers.
In a statement, Murphy said he was honoured to be joining the likes of Bob Hope, Johnny Carson, Billy Crystal, Steve Martin and Whoopi Goldberg, among the many hosts of the show that next year will see its 84th edition, reported Reuters.
In recent years the Oscars primarily have gone to dramas aimed mostly at older audiences, while the show focused on variety and elaborate song-and-dance numbers such as "Hairspray"
Critics disliked the co-hosting team of Anne Hathaway and James Franco after last February's awards show was universally deemed lacklustre.
The new line up of Murphy and Ratner will see a change in this pattern as both are from comedic backgrounds. Ratner is the director of movies such as the "Rush Hour" cop series and comic book flick "X-Men: The Last Stand."
"Eddie is a comedic genius, one of the greatest and most influential live performers ever," Ratner said in a statement.
"With his love of movies, history of crafting unforgettable characters and his iconic performances -- especially on stage -- I know he will bring excitement, spontaneity and tremendous heart to the show Don and I want to produce in February," he said.
The Ocars will take place on Sunday, Feb. 26, 2012 and will be televised live in more than 200 countries from Hollywood's Kodak Theatre.