Apple has released the OS X 10.8.1 update that comes with fixes and to improve the stability and compatibility of Macs.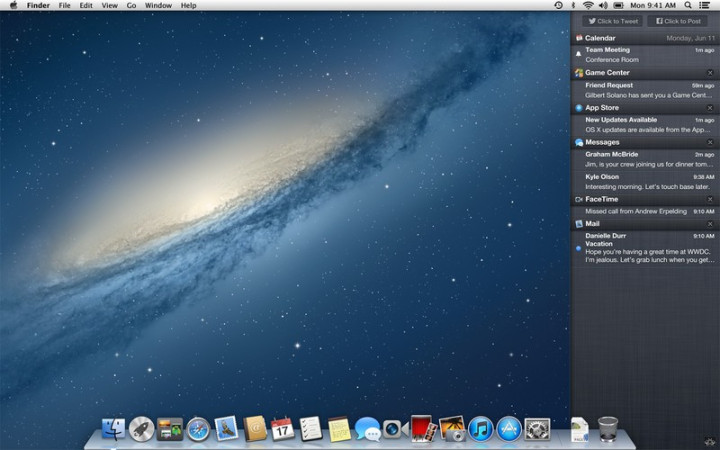 The company began seeding the initial beta build of OS X Mountain Lion 10.8.1 for developers a couple of weeks ago on 11 August. The 10.8.1 update, measuring 24.2MB, is now available for download via the Mac App Store, but the delta update weighs just 7.28MB on a 13in MacBook Air.
Apple claims that the update resolves an issue that might cause Migration Assistant to quit unexpectedly. Although, there is no word about the improvement in battery life, one of the registered Apple developers claims that the 10.8.1 update improves battery life significantly on MacBook by as much as four hours.
Take a look at the following list of fixes provided by Apple on its Support page.
Improve compatibility when connecting to a Microsoft Exchange server in Mail
Address an issue playing audio through a Thunderbolt display
Resolve an issue that could prevent iMessages from being sent
Address an issue that could cause the system to become unresponsive when using Pinyin input
Resolve an issue when connecting to SMB servers with long names
Address a issue that may prevent Safari from launching when using a Proxy Automatic Configuration (PAC) file
Improve 802.1X authentication with Active Directory credentials
In recent times, users have reported an issue with the Thunderbolt display that appeared not to start after waking up their MacBook from standby mode. With the latest Mountain Lion 10.8.1 update the problem seems to be fixed.
"On my MacBook Pro the problem is fixed with the Mountain Lion update 10.8.1," claims a member ArthurDent_FordPrefect on Apple's support communities.
Several users seem to have experienced audio problem when the 2012 MacBook Air is connected to a Thunderbolt display. But a member known as TheFriendInMe on Apple's support communities, claims that the update 10.8.1 fixes the issue.