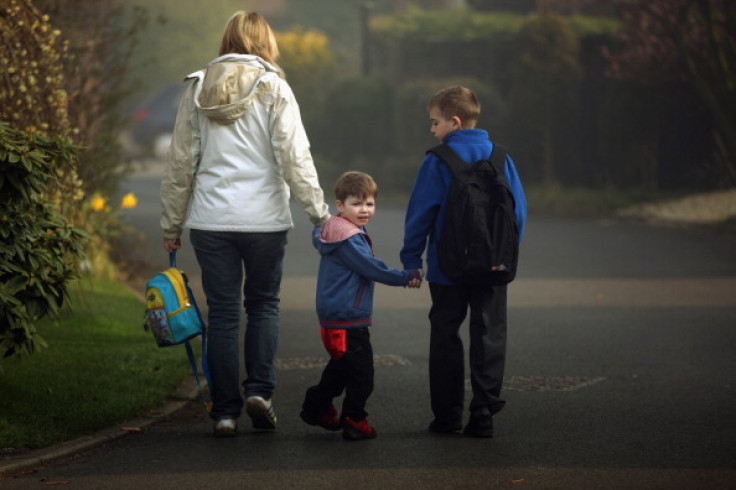 Parents in Manchester have been told off for smoking cannabis while dropping off their kids during the school run. The deputy headteacher of St John's CofE Primary School in Radcliffe said the class B drug was being used around the school site by mums and dads, and warned parents they needed to "set a good example" for their children.
Concerned schoolchildren had reportedly informed teachers of seeing some of their fellow pupils' parents smoking spliffs, with others in the community also complaining. The school, in Bury, Greater Manchester, said it had reported the issue to the police.
"We have had concerning reports that parents have been using cannabis around the school premises as they drop off and collect their children," deputy headteacher Deborah Binns wrote in a letter published by Bolton News. "This has been reported by parents and noticed by some of the older children.
"This is a serious safeguarding concern and if further complaints are brought to our attention, we will notify the relevant authorities."
Headteacher Jason Harvey said it was not known how many parents were using cannabis while dropping off their children, but added: "We felt there was a need to send a letter to remind people that this is a place of learning and we are trying to set a good example for the children. We are trying to make sure that the school has a good reputation."
Parents in pyjamas
A Greater Manchester Police spokesman confirmed it would be investigating the matter, adding: "The policing team will be working closely with the school and anyone found to be engaging in such activity will be dealt with accordingly by the police."
This is not the first time parents have been told off for bad behaviour during the school run. In January, the headteacher of Skerne Park Academy in Darlington asked parents to "dress appropriately" after some chose to drop off and pick up their kids while wearing their pyjamas.
In a letter to parents, headteacher Kate Chisholm wrote: "I have noticed there has been an increasing tendency for parents to escort children to and from school while still wearing their pyjamas and, on occasion, even slippers.
"Could I please ask that when you are escorting your children, you take the time to dress appropriately in daywear that is suitable for the weather conditions."
According to reports, the headteacher brought in the new dress code after several parents were also seen sporting night wear during school meetings and assemblies.