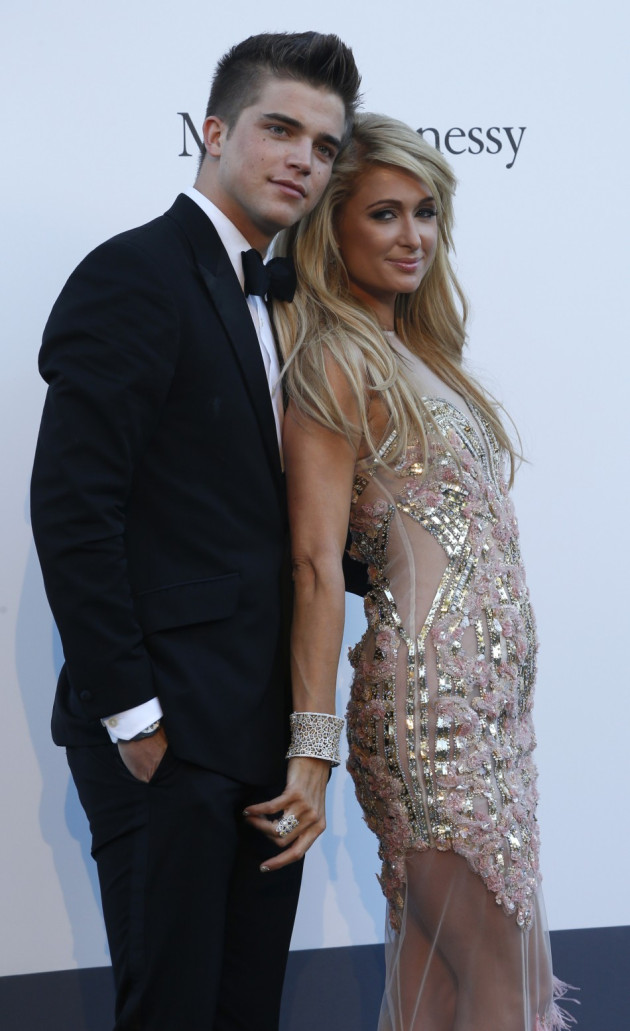 Paris Hilton has been photographed on the Cannes red carped with her hand in a compromising position - suspiciously close to her boyfriend River Viiperi's manhood.
The 32-year-old was pictured possibly fondling her 21-year-old model beau after arriving for amfAR's Cinema Against AIDS 2013 event in Antibes during the film festival.
Viiperi appeared unfazed by his girlfriend's hand position, with the Versace model talking a relaxed stance, one hand in pocket, the other on Hilton's waist.
The couple put on a public display of affection on the red carpet before moving on.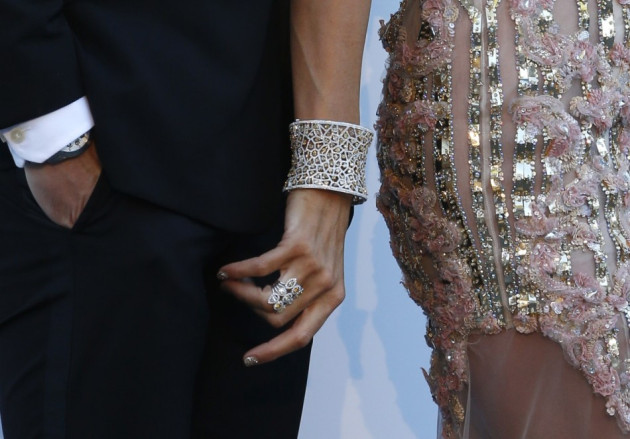 Hilton and Viiperi have been dating for a year and the heiress said she is keen to marry him and have children.
Speaking at Cannes, she told the Daily Mirror: "It could happen soon ... I trust him with my life and that means the world to me more than anything.
"I can't wait to have little Parises I think that's every woman's dream. I think that's the meaning of life to have children and have a family one day.
"I am so in love. I feel so lucky to have met him. He's one of the kindest, most loyal men I've ever met in my entire life, and he treats me like a princess. He's the most beautiful man I've ever seen in my life."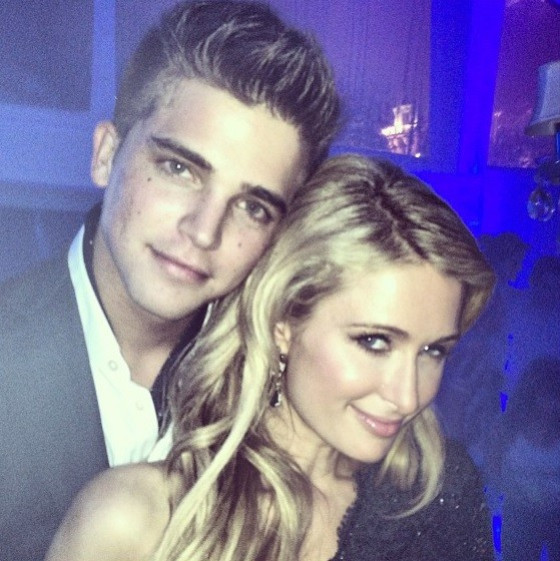 Affirming their devotion to one another, Viiperi also told how he would like to marry the millionaire heiress.
Posting a photo of the couple on Instagram, he said: "Happy one-year anniversary to the gorgeous, beautiful, perfect, most amazing and most caring girl on this planet. My girlfriend, my future wife, my life. My amazing blonde."
Should their wedding plans come to fruition, this will be the third time Hilton has been engaged.
In 2002 she got engaged to fashion model Jashon Shaw, but the couple called an end to their relationship at the start of 2003. She was also engaged to Greek shipping heir Paris Latsis in 2005 but they called it off after five months.
Hilton's sex life was also the focus of media attention in 2003 after a sex tape showing her in bed with then boyfriend Rick Salomon was released.
Speaking about One Night in Paris in a 2006 GQ interview, she said: ""I never received a dime from the video. It's just dirty money and (Salomon) should give it all to some charity for the sexually abused or something. To be honest, I don't even think about it anymore."