Pensioners and children among thousands of victims of webcam blackmail
At least four suicides have been linked to disturbing new crime trend in the UK, police say.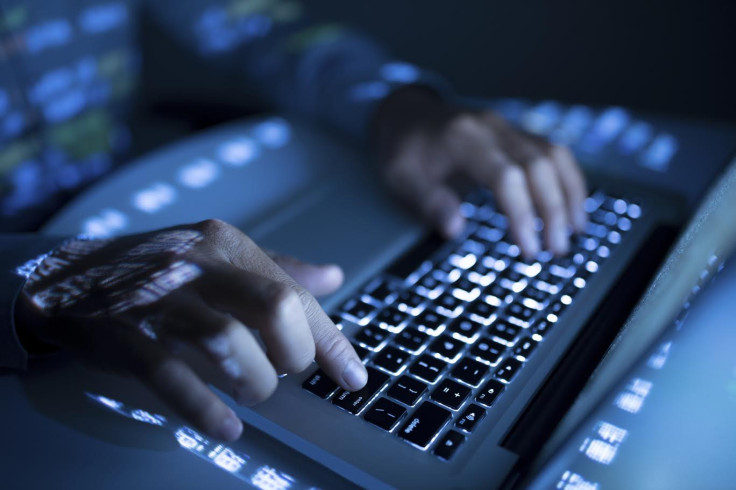 Pensioners and children are among thousands falling victim to so-called sextortion every year in the UK amid a "dramatic" rise in reported cases, police have said.
The rising trend of webcam blackmail sees criminals use fake identities to dupe victims online and persuade them to perform sex acts in front of their webcam.
Perpetrators then threaten to send recorded videos of the acts to their family or friends unless they pay money.
Investigators say many victims are being targeted by organised criminal gangs from overseas, including in the Philippines, Ivory Coast and Morocco.
New figures from the National Crime Agency (NCA) show there have been 864 reported cases in the UK so far this year, more than double the figure for the whole of 2015. In 2011 there were just nine reported cases.
Victims who reported crimes this year were between 14 and 82-years-old, with the highest proportion being men in their 20s.
But officers warned there is significant under-reporting of the issue due to victims feeling "ashamed or embarrassed", and that the actual number of webcam blackmail cases is possibly in the thousands.
One victim, a boy in his late teens, who gave his name as Gary, said he was close to suicide after being duped when he tried online dating. The perpetrators demanded he pay £500 or they would send his intimate videos to his Facebook friends. "I was trembling throughout the whole thing, shaking and thinking 'what's going to happen?'," he said.
"This will ruin my life and did not know what to do. If this video is released onto Facebook, what would I do? What's going to happen with my job? What will my friends think? I thought about suicide, it would have been too embarrassing. I would not have been able to face anyone."
He went to the police and said he was eventually able to "move on with my life".
Another victim, John, in his 60s from Hertfordshire, found himself paying money to blackmailers time and time again after gangs in the Philippines repeatedly threatened to release videos of him. After eventually going to the police, he said he still doesn't know what criminal gangs intend to do with the video. "Even now I have trouble going on to the internet and I can't use Facebook any more," he said. "I wake up every morning and what is always in my head is that I don't know if that video still exists or not.
"The police told me that people have committed suicide because of this, I can understand why. You feel destroyed."
This includes the case of 17-year-old Daniel Perry, from Scotland, who killed himself in 2013 within an hour of being blackmailed by gangs on Skype.
This week the NCA and National Police Chiefs Council (NPCC) launched a new campaign giving tips on what those who have been, or are likely to be, targeted can do, using the slogan "Don't panic, don't pay, don't communicate". This includes immediately contacting the police and their internet provider, and gathering evidence by taking screenshots of all communications.
Victims are also advised to temporarily suspend their Facebook account and use online reporting tools on YouTube and Skype to ensure any X-rated videos uploaded by the criminals are quickly blocked. They should never pay criminals and should cease all communication with them, police added.
Roy Sinclair, from the NCA's anti-kidnap and extortion unit, said: "Cases of webcam blackmail – or sextortion – are going up dramatically. As recently as 2012 we were only getting a handful of reports a year, now we're getting hundreds, and our law enforcement partners across Europe are reporting a similar picture."
The NCA and NPCC say webcam blackmail is a "relatively new and emerging crime" and that police are working with the Home Office to get a more accurate picture of the true scale.
Assistant Commissioner Martin Hewitt, of the NPCC, said: "The distress felt is about much more than the potential loss of money or humiliation for some. We have already seen a number of young people tragically resorting to taking their own lives after attempts to blackmail them.
"By raising awareness of the issue we want to reassure victims that the police will take reports seriously. Each report will be dealt with it in confidence with no judgement made.
"Our message to those who are targeted: don't pay and don't panic – call us for help. Your safety and welfare will be at the heart of our investigations."
What to do if you're a victim of sextortion (source: NCA)
If someone threatens to share explicit images of you unless you pay them money:
Don't panic. Contact your local police and internet service provider immediately. The police will take your case seriously, will deal with it in confidence and will not judge you for being in this situation.
Don't communicate further with the criminals. Take screen shots of all your communication. Suspend your Facebook account (but don't delete it) and use the online reporting process to report the matter to Skype, YouTube etc. to have any video blocked and to set up an alert in case the video resurfaces. Deactivating the Facebook account temporarily rather than shutting it down will mean the data are preserved and will help police to collect evidence. The account can also be reactivated at any time so your online memories are not lost forever. Also, keep an eye on all the accounts which you might have linked in case the criminals try to contact you via one of those.
Don't pay. Many victims who have paid have continued to get more demands for higher amounts of money. In some cases, even when the demands have been met the offenders will still go on to post the explicit videos. If you have already paid, check to see if the money has been collected. If it has, and if you are able, then make a note of where it was collected from. If it hasn't, then you can cancel the payment - and the sooner you do that the better.
Preserve evidence. Make a note of all details provided by the offenders, for example; the Skype name (particularly the Skype ID), the Facebook URL; the Western Union or MoneyGram Money Transfer Control Number (MTCN); any photos/videos that were sent, etc. Be aware that the scammer's Skype name is different to their Skype ID, and it's the ID details that police will need. To get that, right click on their profile, select 'View Profile' and then look for the name shown in blue rather than the one above it in black. It'll be next to the word 'Skype' and will have no spaces in it. Do not delete any correspondence.
---
The Samaritans provides a free support service for those who need to talk to someone in the UK and Republic of Ireland. It can be contacted via Samaritans.org or by calling 116 123 (UK) or 116 123 (ROI), 24 hours a day, 365 days a year.
© Copyright IBTimes 2023. All rights reserved.