Perrie Edwards was left "devastated" when Zayn Malik ended their romance almost a year ago, but it seems that the Little Mix songstress is still healing. The 22-year-old singer has hit out at those who pry into her personal life and said that she is tired of her every move being scrutinised.
"When it's your personal life, something you're going through, I think people should f**k off and have respect," she told Cosmopolitan magazine. "At the end of the day, we are real people going through real things."
And it appears the Edwards will be enjoying the single life for the foreseeable future admitting that the best relationship advice she had ever received was, "Don't have one!"
"I'm going to go out and have a drink. I'll be awake late with Leigh-Anne this time round. Times have changed. Rewind to four or five years ago and I'd have been like, 'No we don't really party'. Now I'm like, 'Yeah!'"
The pop star is joined by her bandmates Jesy Nelson, Leigh-Anne Pinnock and Jade Thirlwall on the cover of the May issue of Cosmopolitan. Elsewhere in the candid editorial, she opened up about the dark side of fame.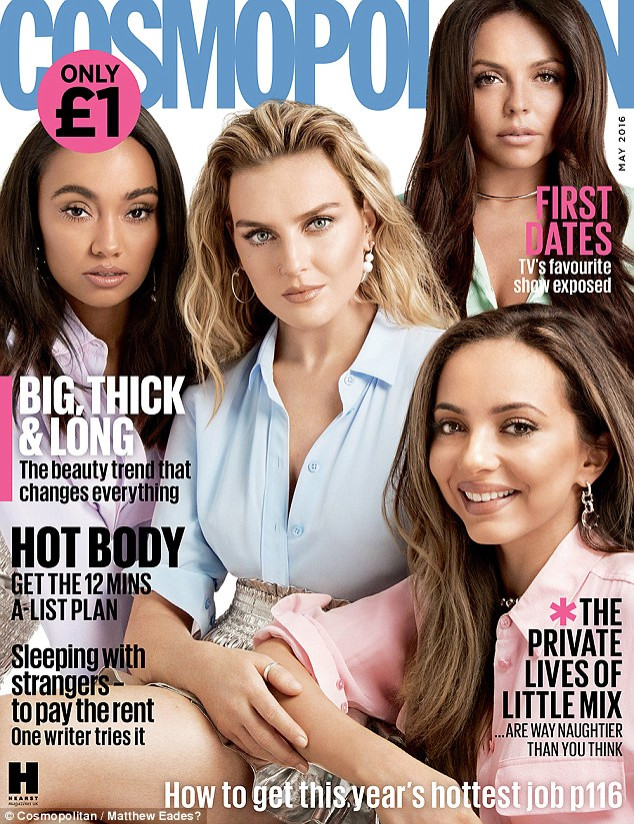 "At the beginning, I used to search 'Little Mix' and 'Perrie' online," she said. "You can read a thousand lovely comments about yourself and then one bad one sticks in your head forever. It's like being at school with a group of really nasty people."
She continued: "Someone once wrote that I had 'cankles,' and now I have issues with my ankles. I think they are the biggest, chunkiest things in the world. If you don't have anything nice to say, then don't talk!"
Meanwhile, Malik, who is now dating model Gigi Hadid, has been busy promoting his solo debut album Mind Of Mine. The 14-track record was released to much fanfare when it was unveiled on 25 March, a year to the day of his departure from One Direction.