The first shocking pictures of the aftermath of the massacre at Peshawar school have emerged as the Taliban warns it is a prelude to future attacks.
Bullet-riddled walls and blood-soaked floors show the devastation wreaked by the Tehrik-i-Taliban Pakistan (Pakistani Taliban) in their killing of 132 children and nine teachers at the Army Public School on 16 December.
More than 100 people were also injured in the attack, described by Prime Minister David Cameron as a "dark, dark day for humanity".
Chillingly, the hard line Islamists issued a warning that this massacre may be the first of a renewed offensive.
AFP reported that Taliban spokesman Muhammad Khorasani said the bloodiest massacre the country has seen for years was a prelude to further attacks: "[The military] was always wrong about our capabilities. We are still able to carry out major attacks. This was just the trailer."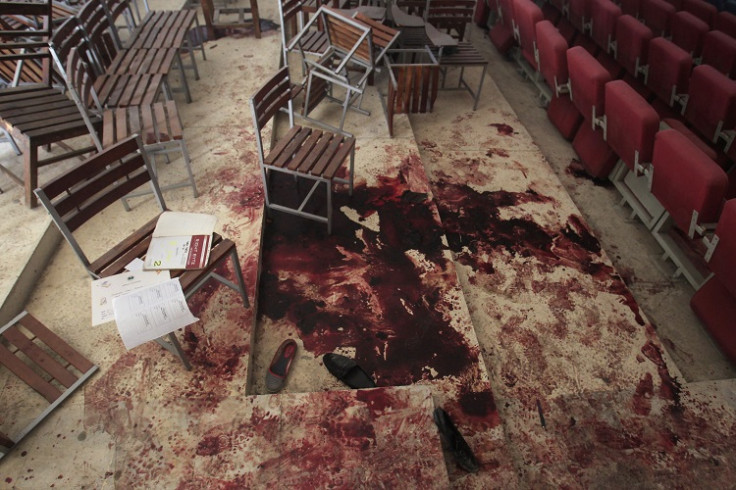 Shoes lying in blood on the school auditorium floor and the principal's burnt out office are just some of the gruesome pictures revealed after the horrific onslaught by the terrorists who wanted to make the Pakistani people "feel their pain".
Other horrific accounts have emerged of students being forced to watch a teacher being burned alive.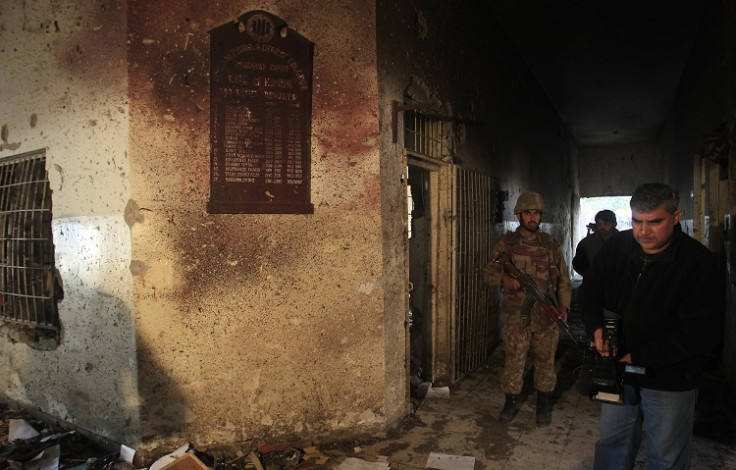 One 16-year-old boy, who was shot in both legs played dead and stuffed a tie in his mouth to stop himself from screaming out.
He said: "I saw death so close and I will never forget the black boots approaching me - I felt as though it was death that was approaching me."