PewDiePie and Anita Sarkeesian among Time Magazine's '30 most influential people on the internet'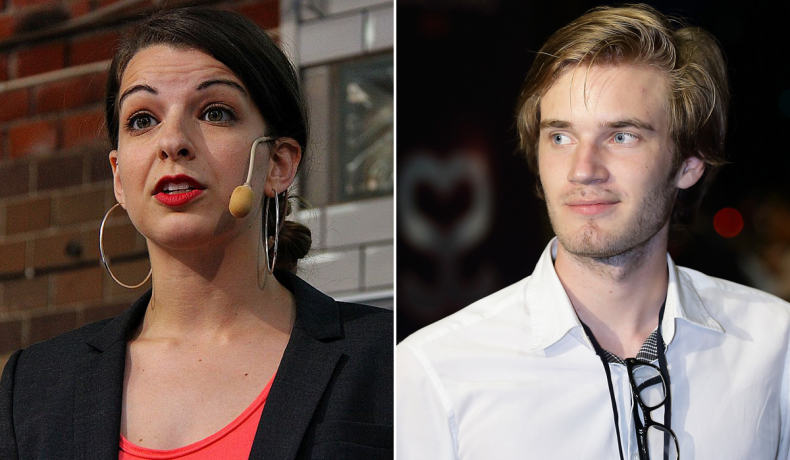 Gaming personalities PewDiePie and Anita Sarkeesian have made Time Magazine's list of the 30 most influential people on the internet, which also includes the likes of President Barack Obama, Kim Kardashian and Taylor Swift.
Representing the world of video games are two of its most talked about figureheads. PewDiePie – real name Felix Arvid Ulf Kjellberg – is owner of the world's most subscribed-to YouTube channelswith 35 million people watching his Let's Play videos.
Sarkeesian meanwhile is a renowned critic of video game culture, and particularly its depiction of women. Her Feminist Frequency series has made her an object of hate among those who identify with the extremist GamerGate movement, whose campaign of abuse targeted her and many other women in the industry.
On PewDiePie, Time Magazine writes: "With 35 million subscribers (and nearly 8 billion total views), this Swedish gamer's YouTube channel broadcasts some of the most-watched programs in pop culture, which just so happen to be clips of himself playing video games, with charismatic narration."
On Sarkeesian they say: "Amid the GamerGate controversy, this Canadian-American feminist became perhaps the most public critic of sexism in the gaming community (via her blog, YouTube channel and Twitter account), which earned her thousands of fans - and almost as many enemies."
Time Magazine's full list can be read here.