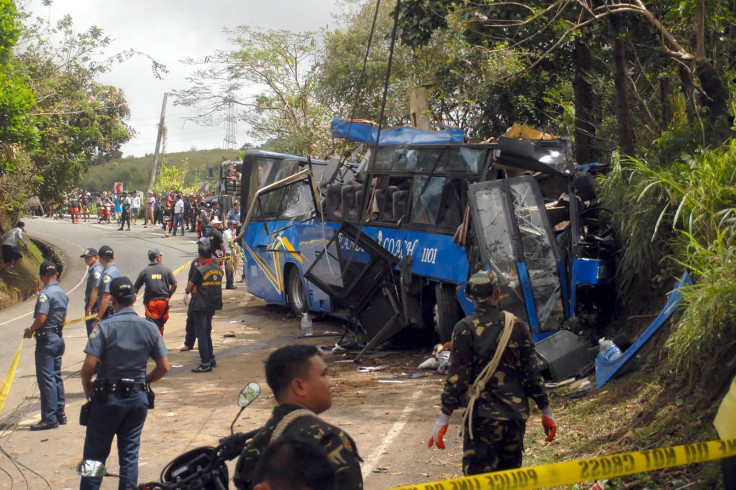 At least 14 college students from the Bestlink College of the Philippines in Novaliches, Quezon City were killed, together with the bus driver, when their bus smashed into an electric post in Barangay Sampaloc in Tanay on Monday (20 February). Another 40 students, aged between 18 and 19, are believed to have been injured.
The students were on their way to the Sacramento Adventure Camp in Tanay, Rizal, about 50 km east of Manila, for medical and survival training as part of the National Service Training Programme.
The vehicle was the last in a convoy of coaches. The remaining eight coaches reached their destination without incident.
Senior Supt Randy Peralta said that initial investigations indicate that the bus driver, Julian Lacorda Jr could have lost control of the vehicle after the brakes failed.
He said 10 students were confirmed dead at the scene of the accident. The others later died in hospital, where they were being treated for their injuries.
PhilStar quoted the Land Transportation and Regulatory Board member Aileen Lizada as saying that a 30-day preventive suspension order will be issued against the bus company involved in the crash.
The bus company's parent company, Coach Bus Tours, told CNN Philippines that it will bear the costs of the victims' medical and funeral expenses.