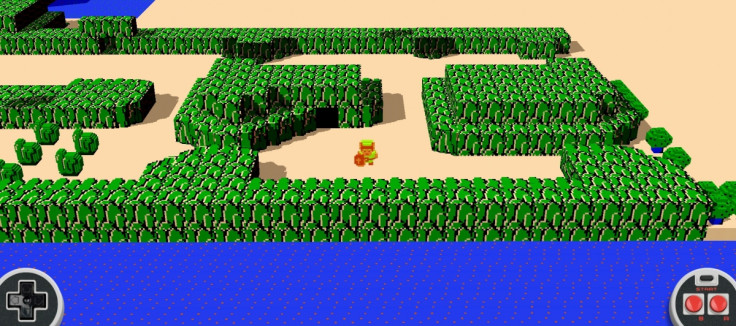 Two fans have re-created the original Nintendo Entertainment System classic The Legend of Zelda with 3D graphics to commemorate the beloved series's 30th anniversary this year. Dubbed The Legend of Zelda: 30 Year Tribute, programmer Scott Lininger and designer Mike Magee launched the playable, voxel-based version of the 8-bit classic on 4 April.
Created using WebGp, the game can be played via PC or mobile-based web browser using on-screen controls that replicate the NES controller, or using keyboard.
Although the game is not completely finished, it is available to play on its website and includes three fully playable dungeons. According to its developers, the game does have its share of bugs and glitches, yet remains a nostalgic treat for fans of the franchise.
Players looking to try out the game better do so quickly before Nintendo slides in to take down the unofficial release of its game, as it has done so for others in the past. In January, YouTuber CryZENx recreated parts of Ocarina of Time using Unreal Engine 4, allowing gamers to explore the Temple of Time in stunning HD visuals.
The original Nintendo title was first released in Japan on 21 February 1986. It eventually went on to become one of the company's most popular and loved franchises.
In honour of the series's 30th anniversary, Analogue also released 10 limited edition 24k gold-plated Analogue Nts, each with an original, gold coloured Legend of Zelda cartridge for $5000 (about £3500).
Nintendo released its latest title in the franchise, The Legend of Zelda: Twilight Princess HD, for Wii U on 4 March 2016.