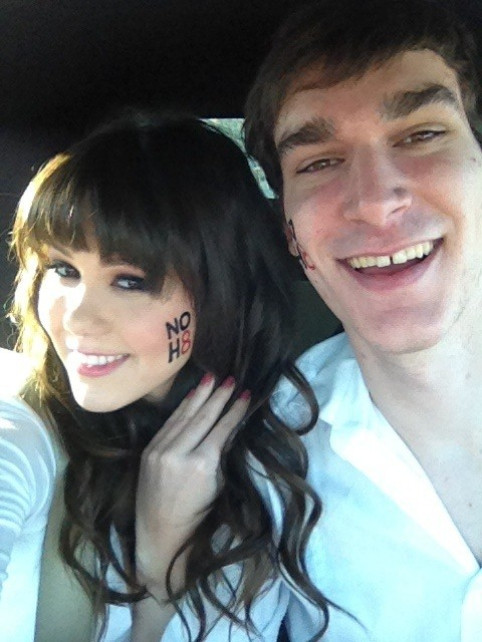 The 2011 Playmate of the Year Claire Sinclair has filed a restraining order on Marston Hefner, son of Playboy founder Hugh Hefner, following his arrest for domestic violence.
Sinclair, 20, filed the order against the 21-year-old after he allegedly kicked and punched her in the stomach during an argument at the flat they share in Pasadena, California.
Hefner was released from jail after posting $20,000 (£13,000) bail.
Hefner is one of two adult sons of the Playboy founder and his former wife, ex-Playmate Kimberly Conrad Hefner.
It was unclear if the suspect had hired an attorney. He could not be reached for comment.
On her Twitter account, Sinclair wrote: "There's two types of pain in the world - pain that hurts you, and pain that makes you stronger. All of your positivity is giving me strength."
According to her official website, she was born Clairissa Irene Riccio in Los Angeles and worked as a teenage model before becoming Playmate of the Month in October 2011, and later Playmate of the Year.