As expected Sony has announced a slimmer version of its PlayStation 3 console which will go on sale on 28 September.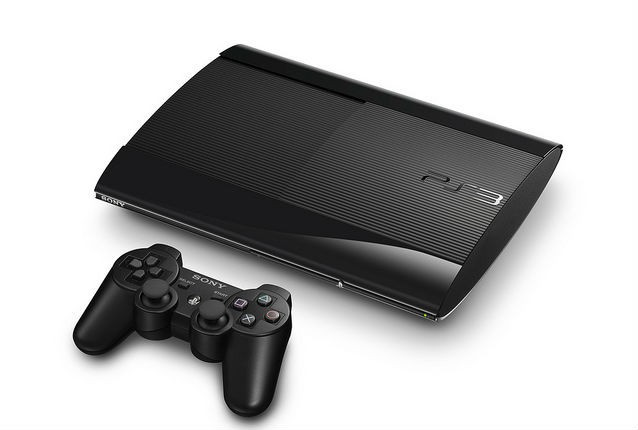 Less than a week after Nintendo announced release date and pricing details for its next-generation console, the Wii U, Sony is looking to extend the life of its current console by launching a slimmed-down version.
The slimmer and lighter PlayStation 3 - which doesn't have an official name as of yet - will be available from the 28 September priced at £240 for the version with a 500GB hard drive. A version with 12GB of flash memory costing £185 will be available from 12 October.
While 12GB is pretty small in comparison to the hard drive, the superior speed performance of flash memory compared to a spinning disk drive will appeal to some. Additionally those getting the 12Gb version will be able to upgrade with an internal 5in SATA HDD, such as the official PlayStation 250GB internal HDD.
Sony launched the PlayStation 3 back in 2006 and updated the original model in 2009 with the PS3, a slimmer version of the original.
Sony say the 2012 model is only half the weight of the original, while it is 25 percent smaller and 20 lighter than the current model.
To tie in with the launch of the revamped console, Sony is launching a PS3 Essentials range of games which will be on sale in stores for €19.99 or available to download from the the PlayStation Store for €14.99. See below for a full list of games:
1st Party Titles:
Uncharted: Drake's Fortune*
Resistance Fall of Man
inFAMOUS*
Motorstorm
Heavenly Sword
MAG*
God of War III
LittleBig Planet*
Ratchet & Clank: Tools of Destruction
ModNation Racers*
Sports Champions*
EyePet & Friends
Start The Party!
DanceStar Party!
Medieval Moves*
Move Fitness*
The Fight*
3rd Party Titles:
Assassin's Creed II*
Assassin's Creed*
Assassin's Creed Brotherhood*
Far Cry 2*
Prince of Persia*
Driver San Francisco*
Tom Clancy's Rainbow Six: Vegas 2*
James Cameron's Avatar: The Game*
Prince of Persia - The Forgotten Sands*
Call of Juarez: Bound in Blood*
Tom Clancy's Ghost Recon: Advanced Warfighter 2*
Brothers In Arms: Hell's Highway
Tom Clancy's H.A.W.X
Deus Ex: Human Revolution*
Tomb Raider: Underworld*
Just Cause 2*
Sniper: Ghost Warrior
Tekken 6
SEGA Mega Drive: Ultimate Collection
Sonic Unleashed
Virtua Fighter 5
Darksiders: Wrath Of War*
Homefront: Ultimate Edition*