As video game franchise Pokemon is about to celebrate its 20th anniversary on 27 February, one fan in particular will be delighted more than others. Lisa Courtney holds the Guinness World Record for the largest collection of Pokemon memorabilia, amassing more than 16,000 items related to the monster battling franchise.
The 27-year-old, who lives with her mother in Welwyn Garden City in Hertfordshire, first started collecting the toys at the age of nine after seeing Pikachu in a Nintendo magazine. Since then, she has become obsessed with catching them all.
"I've got an awful lot of different Pokemon memorabilia. I've got your traditional plush toys, electronic devices, games, DVDS. But I've even got the rarities like Pokemon toilet paper," she told Barcroft TV.
"There's just something about collecting Pokemon that brings a smile to my face. There's just a feeling of accomplishment when you finally get that last piece."
Courtney's mother Sharon said: "Lisa's collection has definitely taken over the house. It's taken over the bedrooms, it's taken over downstairs, it's taken over the garage, it's taken over the shed, the hallway, the landing. It would be nice if I could say I had a bit of the house to myself but no it has definitely taken over."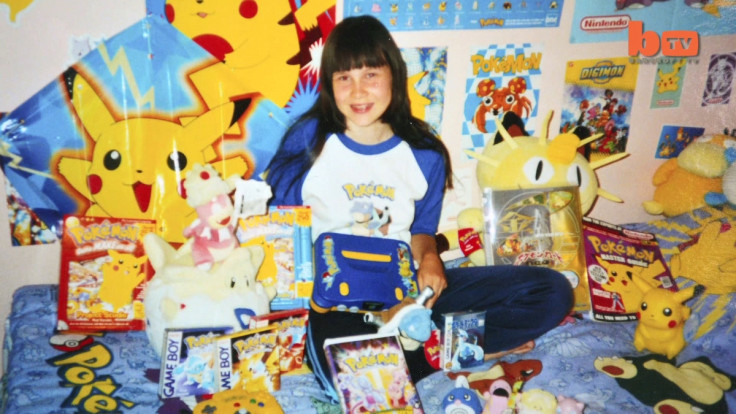 Sharon even moved out of her master bedroom to accommodate her daughter's burgeoning collection.
"When Lisa's collection started to get big I decided to move down to the small room. It didn't bother me at all. She was happy, I was happy, but it was a little bit of a mistake because [the collection] built more and more," she added.
Lisa has held the record as the world's biggest Pokemon fan since 2009, when Guinness first awarded her for the world's largest collection of memorabilia at 12,113 items. Seven years on, her collection shows no signs of stopping. She added: "I will always collect Pokemon. I will never stop, there's always something new to get."