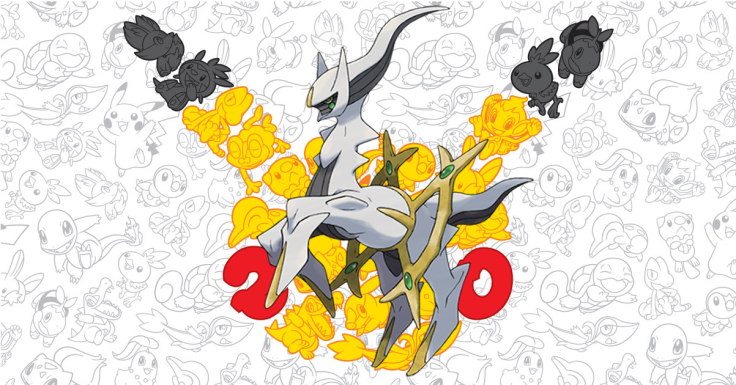 Nintendo and The Pokémon Company's celebration of the Pokémon franchise's 20th Anniversary continues this month, bringing with it arguably the biggest event-exclusive monster in the entire series. As of 1 August, Pokémon X and Y and Pokémon Omega Ruby and Alpha Sapphire players worldwide can officially get their hands on the ultra-rare 'Alpha' Pokémon - Arceus.
After July's giveaway saw the adorable Grass-type hedgehog Shaymin delivered to trainers via mystery gift, August is officially the month of Arceus – currently the most powerful Pokémon across the entire history of the handheld games and commonly referred to as the "God of all Pokémon".
Unfortunately, this particular freebie requires players to get out of the house and travel to their nearest participating video game retailer to grab a unique serial code. At least you can hatch some Pokémon Go eggs on the journey, I suppose.
In the UK, Game stores will be giving out codes from 1 August until 24 August (note: usually you need a Game Rewards Card), while US trainers will need to visit to their local GameStop. A full retailer list for other regions can be found at Serebii.
Once you have the code, boot up your Nintendo 3DS and a "Gen 6" Pokémon game and follow these instructions:
The Arceus codes expire on 30 November 2016, so make sure you redeem it before the deadline. Your hilariously overpowered beast will be pre-levelled to level 100 upon collection, although pro-trainers will want to save their game before collecting the critter as you can then reset your game until you get a nature and IV spread that suits a competitive build.
Next month the celebration makes the jump to "Gen 5", with the tiny Psychic/Fire-type Victini flying the flag for Pokemon Black and White and their numbered sequels.