One Australian man's frustration at not being able to play Pokémon Go has cost him his job after he posted an expletive-filled tirade on Facebook badmouthing an entire country.
Sonny Truyen, who was working in Singapore at local property firm 99.co at the time, was fired after internet users took offence to him labelling the city state "a piece of f***ing s**t country".
Pokémon Go has already achieved legendary status in the world of smartphone apps since being launched last week, having already outstripped Tinder, WhatsApp and Instagram in the US in terms of users. Yet outside of the US, Australia and New Zealand, budding Pokémon trainers are still awaiting the app's arrival.
For Sonny Truyen, the wait was clearly too much to bear. Infuriated at not being able to go out and throw imaginary balls at imaginary monsters, Truyan wrote in a Facebook post: "You can't f***ing catch Pokémon in this piece of f***ing s**t country."
As you'd expect, the comment didn't sit too well with Singaporeans. Truyan quickly got into an argument with Facebook user Adelene Kong before his rant was captured and shared by local online forum Hardwarezone.
A witch-hunt ensued, and after discovering that Truyan was working at 99.co, users left strong-worded complaints on the company's Facebook page.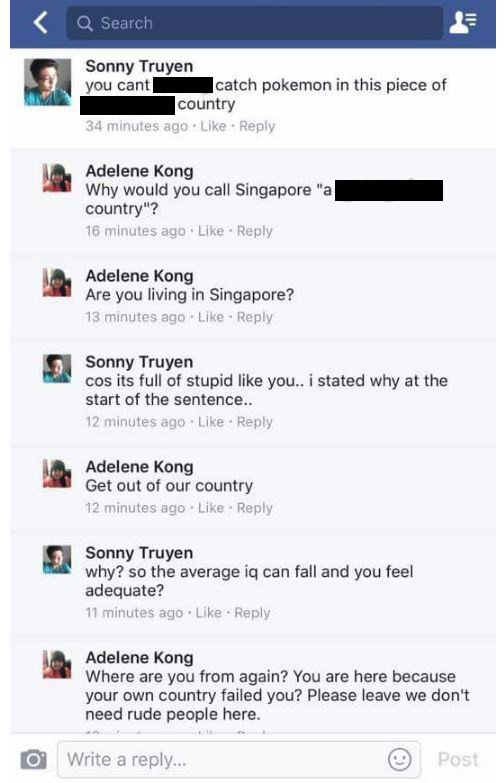 On Sunday (10 June), the company issued an official apology stating that Truyan had been fired. The statement, written by CEO Darius Chueng on 99.co's blog page, said: "Sonny, an SEO specialist, had only started consulting for us for a week before the incident happened.
"We are a proud Singaporean company and do not condone such language or behaviour, hence we have since terminated his engagement once the incident came to light.
"I apologise on behalf of 99.co, we pride ourselves to be a principled company that celebrates values like diversity and equality. We take responsibility for the public behaviour of any employee or consultant affiliated with us as a reflection of the company."
Truyan later issued a statement to Mashable in which he took responsibility for his actions. However, the Vietnamese-Australian also claimed that he had been the victim of discrimination based on his nationality.
"It was a d**k move on my behalf and a very big error in judgement to negatively label an entire country over Pokémon," he told the website. "It was very wrong of me to rage like that."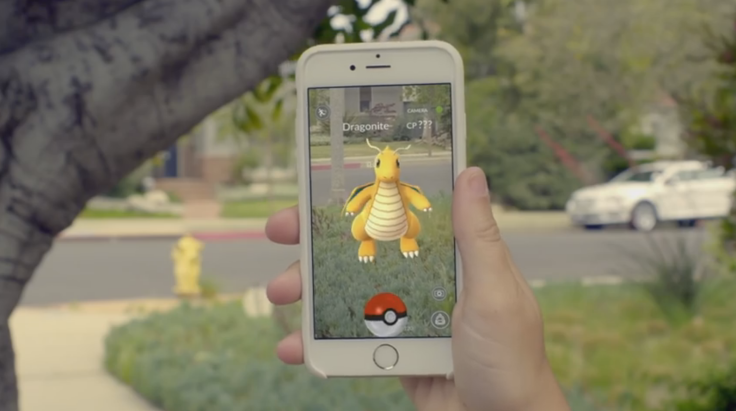 "However in my defence, I was racially vilified for not being a 'white' Australian. It was disappointing the lengths Singaporeans went at to attack me and deny any chance of making amends for my actions."
Cheung also spoke out against the "messages of hate and division" posted by some users on Hardwarezone, which highlight the contention around the use of so-called foreign talent in Singapore.
He wrote: "Insulting behaviour is not acceptable regardless of whether it came from a foreign person or from a local. And the truth is, every one of us have our best and worst moments. It is a conscious choice we should all be making to focus on the positive.
"I am proud to be Singaporean and believe we have one of the most diverse yet harmonious societies in the world where people not just tolerate, but embrace diversity and individual differences. Besides, for a small nation like Singapore, growth is the only way to survive and the truth is we need foreigners to join us as much as the foreigners enjoy becoming part of us."